Your mind on nature: less stressed, more creative, and happier
If you have ever felt happier, healthier, and refreshed after being in nature, that feeling is shared with  people all across the globe. It has been long suspected that time outside improves mental health, but only recently do we have the scientific research to prove that nature affects our brains and bodies on a level that cannot be replicated indoors.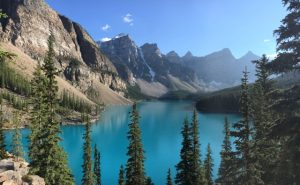 Time spent in nature has been scientifically proven to help human's minds in primarily three ways: reduced stress, increased creativity, and increased happiness.
Firstly, being in nature reduces stress. According to Greater Good Magazine of Berkeley University, there have been several studies conducted in places such as Japan, Finland, and Texas, that have recorded heart rates and moods of test subjects that walk in urban areas versus those who walked in woodlands, or natural settings. All results showed that test subjects who walked in the natural setting had a lower heart rate and reported feeling more calm and less stressed. The exact cause of the reduced stress remains unclear, but scientists at Berkeley hypothesize that it is a result of humans evolving to feel more relaxed in nature.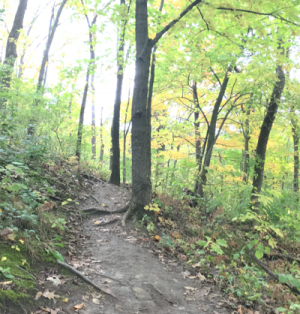 Secondly, nature increases creativity.  One section of Florence Williams' book, The Nature Fix, focuses on David Strayer, psychologist at the University of Utah, who studies attention and the effects of nature versus technology on the brain. He believes that in most people's everyday lives, the prefrontal cortex of the brain is constantly being bombarded with information that is not natural to the human brain, which dampens creativity and leads to attention fatigue. 
"If you've been using your brain to multitask—as most of us do most of the day—and then you set that aside and go on a walk, without all of the gadgets, you've let the prefrontal cortex recover," Strayer said. "And that's when we see these bursts in creativity, problem-solving, and feelings of well-being." 
Strayer and colleagues conducted a study in 2012 and found that after a four-day long backpacking trip, hikers could solve problems requiring creativity 47% more accurately than a similar group of people waiting to hike.
Thirdly, nature is able to combat depression, and simply makes you happier.  According to writer Jill Suttie of Berkeley News, in a 2015 study conducted by Gregory Bratman of Stanford University, 60 test subjects were randomly assigned to walk in an urban setting verse a nature setting, like many previous studies. This time, however, the study focused specifically on measuring the subject's emotional state along with rumination levels.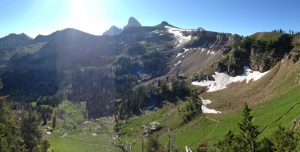 "Results showed that those who walked in nature experienced less anxiety, less rumination (focused attention on negative aspects of oneself), and more positive emotions, in comparison to the urban walkers (Suttie)."
Given that it is scientifically known that nature yields immense positive effects on the mind, this question then results: Why have we not better incorporated nature into our school systems? Rather than students trying to learn in artificially lit classrooms, would it not be more beneficial to learn in a natural setting where creativity and happiness are strengthened, and stress is reduced?
Here at Cotter, certain teachers such as Ms. Katie Halvorson, who wrote her Master's thesis on "The Benefits and Challenges of Outdoor Education," recognize the importance of spending some school time outside.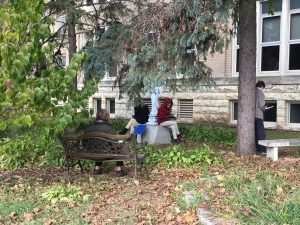 "When I was writing my thesis, I looked at numerous studies from all over the world that showed that outdoor experiences in classes packed all sorts of benefits– it was linked to improved academic achievement, concept retention, motivation, engagement, self-esteem, and even better social relationship between peers and between students and teachers, just to name a few, so that's part of why I try to take my classes outdoors as much as possible, but the main reason is that I remember being a student and loving when my teachers took the class outside. Even now I get students coming in to class and asking right away, 'Do we get to go outside today?' And sometimes I'm like, 'Kid, it's raining and 40 degrees outside, and you're all in polos. Why are you even asking that?' But it's obvious that kids get excited about it. And they remember it," Halvorson said.
Another teacher at Cotter High School that recognizes the importance of getting active outside during the school day is Mr. Nick Whaley, the Physical Education and Health teacher. He does numerous activities with his classes outside including kickball, biking, golf, soccer, and canoeing. Even during Minnesota's extensive bitter-cold winters, he is able to get the students outside with activities such as snowshoeing.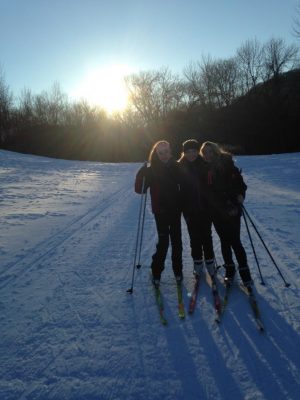 "Any time outside is great. It is always nice to change up the environment, and class outside also helps students learn to deal with the elements," Whaley said.
At Cotter, physical education is not required any year during high school.
"This leaves me very conflicted," said Whaley, "I recognize, of course, the importance of being in class learning, but also the many benefits of being outside and active during the day."
A solution to this problem could be bringing more classes outside. The students would still be in a class learning intellectually, while also being outside and experiencing the positive effects of nature.
In many places, holding school outside is not such a radical idea. Currently, there is a growing program for "Forest Kindergarten," or kindergarten spent in nature.
According to a journal found at mamoo.kids.com, Germany is a leader in this movement. "In Germany, forest kindergarten is common. Lately, in America, the popularity of out of the classroom and into the woods preschools and kindergartens is growing as more parents are starting to value focus on non-cognitive, social emotional development and personal growth."

In Minnesota alone, there are three forest kindergartens in the twin cities, and one in Duluth. As the U.S.'s education system and value of the outdoors and nature continues to grow and change, more schools will likely follow in the steps of many schools in Europe to better include nature for students on an average day.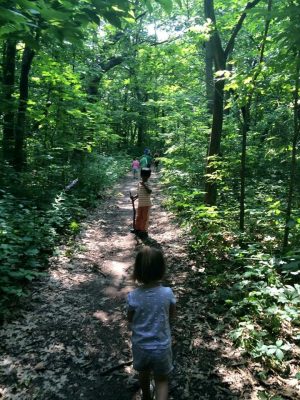 Given that nature makes the human mind less stressed, more creative, and happier, where better to utilize this natural gift than in the school systems.
Sources:
https://greatergood.berkeley.edu/article/item/how_nature_makes_you_kinder_happier_more_creative
https://www.nationalgeographic.com/magazine/2016/01/call-to-wild/
https://mamookids.com/blogs/journal/the-ultimate-guide-to-forest-nature-schools-in-the-us
http://www.florencewilliams.com/