Toppers: New player in Winona pizza market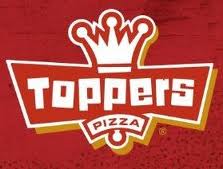 Toppers Pizza
Located: 129 E 3rd St, Winona, MN
Hours: 10:00am- 3:00am everyday
Toppers is the new kid on the block sitting on top of the Winona Pizza scene.
Winona already had a competitive pizza market with  local favorites Rocco's and Sammy's and national chains Pizza Hut, Dominos, and Godfathers vying for customers. Toppers saw a niche in both the late night and downtown markets and had been scouting locations in Winona for some time.
Toppers pizza is a delivery chain  started by Scott Gittrich in 1991 in Champaign, Illinois, but the original location closed in the mid-1990s.
The newest location in the chain is in downtown Winona. Its aroma of freshly made pizza and cheesy breadsticks fill up third street. The location is very convenient for the bar hoppers and college kids looking  to satisfy their pizza craving. For those who stay up into the late hours of the night their delivery service and walk in hours extend until 3:00 am every night.
Toppers offers a variety of traditional and unusual pizzas and dipping sauces that will satisfy large groups with their ability t0 mix and match menu items and sauce to please different palates. The selection of pizza is goes from Mac n' Cheese to Buffalo Chicken. All of their pizzas are hand made and absolutely delicious.
While Toppers is a pizza place they also specialize in Topperstix. These sticks of cheesy bread are a nice addition to a pizza or as a meal itself. Toppers is famous for their Chocolate Baconstix which include cheesy breadsticks topped with bacon with a drizzle of chocolate on the top.These breadsticks are a surprising change of taste for your palate but most people seem to enjoy them. Included with every pizza and order of Topperstix is a container of dipping sauce, your choice of the 16 they have to offer..
It has 50 locations in Illinois, Indiana, Minnesota, North Carolina, Ohio, Kentucky, Nebraska, Michigan, Texas and Wisconsin.
Toppers adds a variety Winona's pizza scene. The pizza is hot and ready for take out in about 15-20 minutes. The employees are helpful and ready to suggest something your way. Overall Toppers Pizza is highly recommend for its speed, service, variety and freshness.