Jaedyn James and Lily Campbell interview: "Be spontaneous!"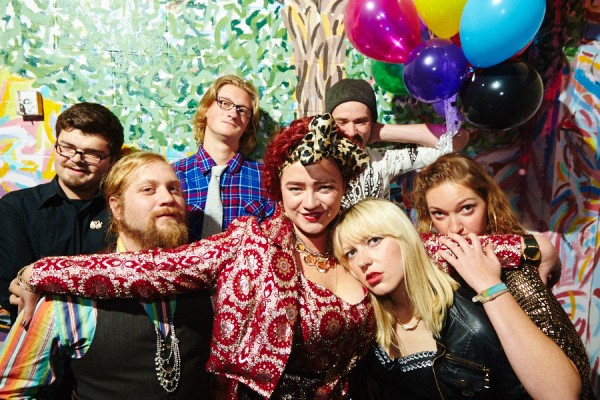 pbellJaedyn James and the Hunger rocked the floor during a midnight performance at the tent stage during the annual Mid West Music Fest.
The Hunger is a Minneapolis based band with a 10-piece set and powerhouse front woman: Jaedyn James. The band primarily performs funky-rock & roll and aggressive soul. The band never fails to get the crowd moving and leave all their musical love and energy on the stage.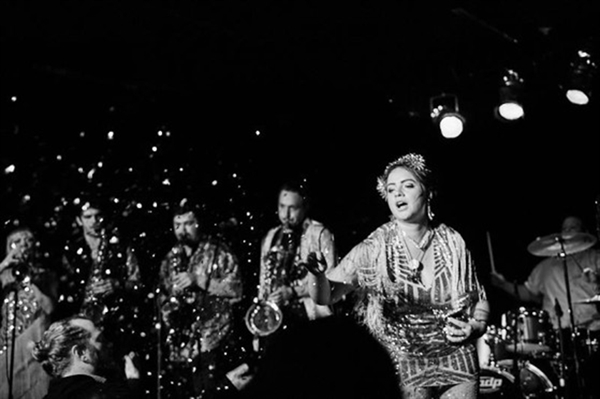 At 23 years old, Jaedyn was overcome with new passion for music and quit her full time job to assemble a group of musicians that would soon make up "The Hunger." Her work ethic, energy, and music have been said to, "Reflect the stylings of James Brown, Etta James, Lucille Ball, Marina Abromovich, and ee cummings. The combination of a powerful, modern woman using vintage sounds and attitudes is not only refreshing, but cause to celebrate."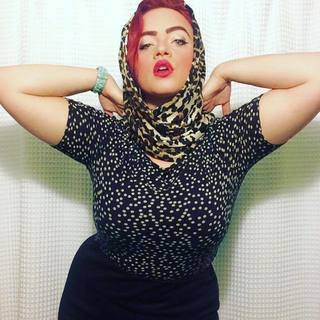 After only three years of leading and performing with The Hunger, Jaedyn had the band on regional tours, recorded a 14 track album, produced 4 music videos, and received national radio play. Jaedyn never fails to stop pushing herself and the band to reach new limits, and has said that 2018 will be one of the band's biggest years yet.
Grace Menke and Abagail Briggs of Cotter Teen Press were able to interview Jaedyn James and Lilly Campbell at MidWest Music Fest on Saturday, April 28, 2018.
For more information on The Hunger, click here.
Leave a Comment