Cheesy Netflix hit has all the girls drooling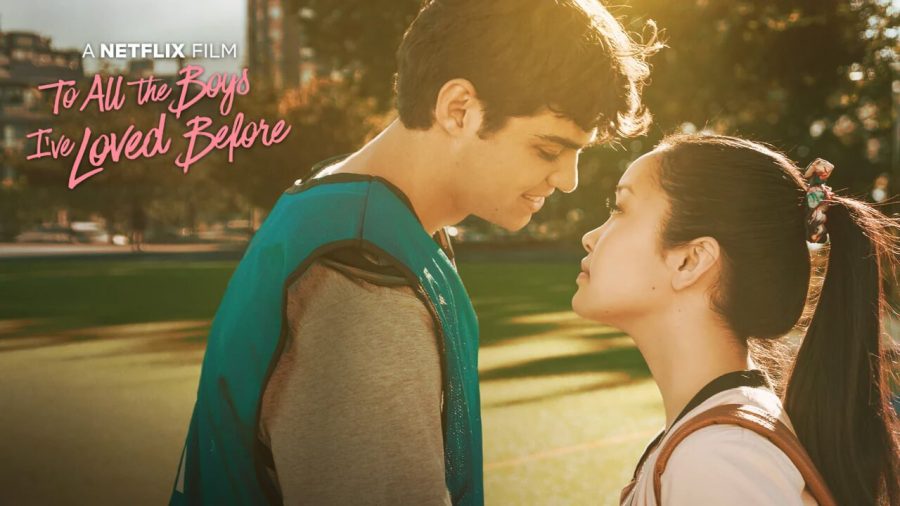 The obsession with the actor, Noah Centineo, all started when Netflix released To All the Boys I've Loved Before  on August 17, 2018.
To All the Boys I've Loved Before is originally based off of a stellar book by Jenny Han.
Some would say this love story is a too good to be true, but it sure did have a way t0 hook you in and have you craving more.
The actors chosen to play their characters were a good choice in selection, they fit their roles well. They kept you on your toes throughout most of the movie and at the end had you wanting a sequel.
At some parts the acting got a little corny, but sweet. Some of the scenes in the movie were irrelevant and they carried the movie on a little longer than it should've been.
This new love story has a twist to it.  Lara Jean, the main character, has had issues dealing with her "intense" feelings, so she writes letters to her crushes, but does not send them out.  She wrote five letters;  a boy from camp, a boy from model legislature, Lucas, Josh (her sister's ex boyfriend). and Peter Kavinski.
The letters "accidentally"  get sent out to three of the five guys. To avoid Josh, her long time good friend, she kisses Peter. Josh just broke up with his girlfriend, aka Lara Jean's older sister, so that could potentially be a messy situation (hint hint).
Lara Jean and Peter end up fake dating to make Josh think she doesn't like him and as for Peter's benefit, he gets to make his ex-girlfriend jealous trying to get her back. They end up getting very close and feelings begin to develop.
I would recommend this movie to high school and college girls mostly, unless some boys want to learn a thing or two from Peter Kavinski.
Rate: 4.5/5 stars
Peter Kavinski might be making a comeback on Netflix co-starring in the second novel by Jenny Han, P.S. I Still Love You