Decision 2018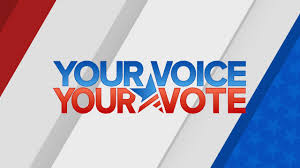 Hang on for a minute...we're trying to find some more stories you might like.
The midterm elections are usually a referendum on the current administration.
President Trump has actively campaigned across the country in hopes of boosting his counterparts chances of victory by firing up his base. However, with record-breaking early voting turnouts and a 7 point Democratic enthusiasm margin over the GOP, who will retain power or lose it?
The 2018 midterm elections will be the first election that I'll be eligible to vote in. Voter eligibility marks the beginning of adulthood and is an important aspect of being an American. Regardless of political party, it is a civic duty of all Americans to vote.
What's at stake? Control of Congress and the Trump agenda hangs in the balance. Pundits are predicting that the Democrats take back the House, which has been under Republican control since 2010. Republicans are expected to knock off a couple of vulnerable Red-State Democrats most notably: Heidi Heitkamp (D-ND), Joe Donnelly (D-IN), and Claire McCaskill (D-MO). Voters will decide whether or not they want a check on President Trump's power, or to expand it.
What's the focus? Republicans care touting a strong economy under the Trump tax cuts and fixing the immigration system. Democrats are united on healthcare, and recently more and more Democrats are running on a universal healthcare platform. Voters will have to decide which issues they value most. MN-1 is considered a toss-up by RealClearPolitics. This is Dan Feehan's first time running for the district and Jim Hagedorn's third.
Jim Hagedorn (R) pictured left, Dan Feehan (D) pictured right
Both candidates were born and raised in MN.
Where are they on the issues?
Hagedorn is an ardent supporter of the Trump agenda: immigration, economy, and national security. He believes in American-rural values
Feehan is a moderate Democrat and is a smart choice by Democratic operatives for a potential pickup in the district. He is a strong advocate for keeping Obamacare going and improving infrastructure in rural Minnesota.
Voters in MN-1 will expect to see a tight race, however Hagedorn holds a slight lead over his Democratic challenger within the margin of error and is too close to call.