Environmental Science students tour eco-friendly house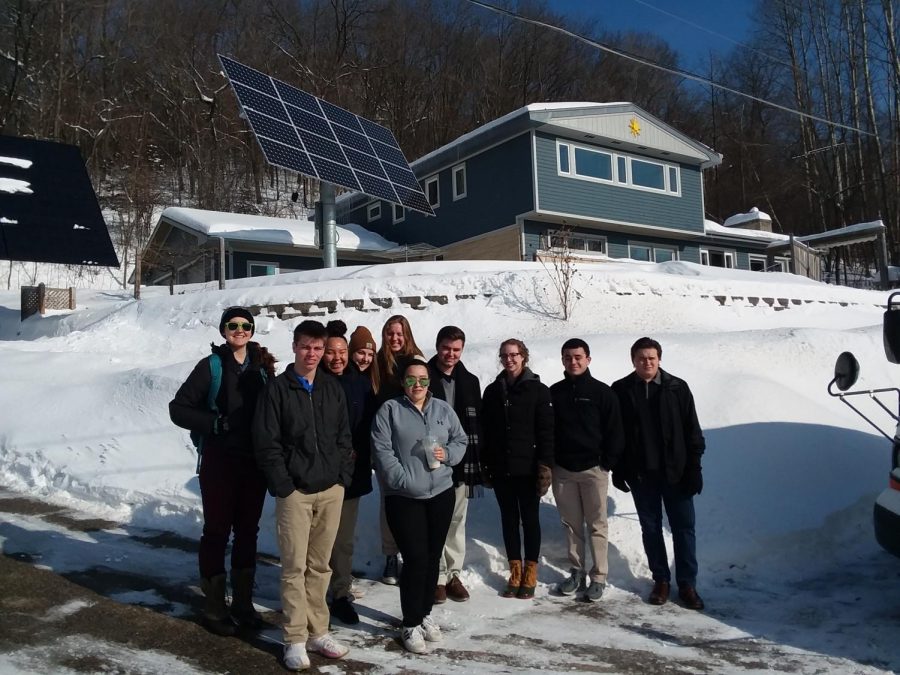 It takes green to be green, over $100,000 in fact.
Ms. Halvorson's Environmental Science class got the opportunity to tour a sustainable house Thursday, February 21. The Paul and Kris Schollmeier have dedicated many years of their lives retrofitting their 1960's home under EPA guidelines that are intended to drastically reduce energy consumption and other sustainable efforts. The couple were graduates of The College of St Teresa and Paul is a building instructor at Lacrosse Western Technical College in Lacrosse, Wisconsin.
The Schollmeiers home is in a perfect location because they are far enough out of the city, but close enough to bike and be a part of community life. While driving on Highway 43 you can catch a glimpse of the Schollmeier home with its distinct solar panels and gardens.
The Schollmeiers plan on making the home a learning center for the city of Winona.