Winter is Here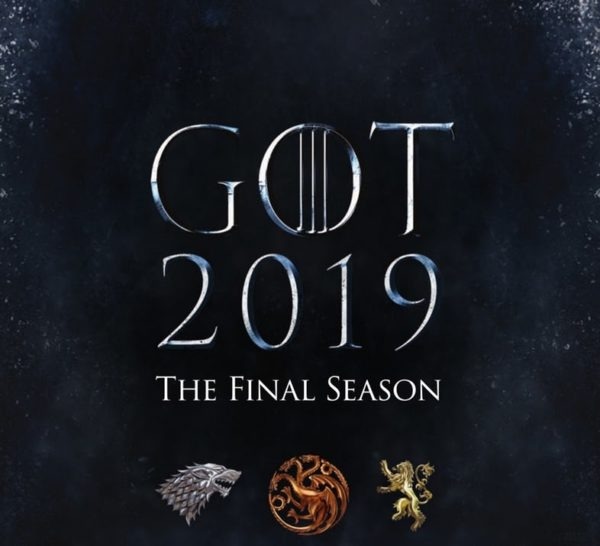 "When you play the Game of Thrones, you win or you die."
Game of Thrones is in its eighth and final season premiering on HBO April 14. Fans have waited nearly two years for the final resolution of this epic fantasy that combines action and political intrigue seamlessly.
Game of Thrones is the most popular show in television history and has won the most Emmy awards. Game of Thrones is the flagship show of HBO and because of its imminent end, there will be another spin-off prequel series that is set 8,000 years before the "War of The Five Kings" during the "Long Night".
The success of Game of Thrones is attributed to show writers David Benioff and D.B . Weiss. Under their direction the show has taken many twists and turns leaving viewers asking themselves "Wow, can they really do that?" The show is famous for killing off major characters most notably, Eddard Stark (Sean Bean).
Game of Thrones is currently in uncharted territory and has been so for the past few seasons. Author and show producer, George R.R. Martin, is working on finishing his beloved book series: "A Song of Ice and Fire." The harmonious balance of real-world situations coupled with dragons and white walkers has kept readers riveted through the seasons.
Westeros, is a fictional country that is undoubtedly based off of medieval Europe with the various warring factions battling for power. But who will be proclaimed King or Queen, and can we use history to predict who will sit on the iron throne in the end?
The War of the Roses was a period in British history when the events of The Game Thrones actually played out in real-life. This conflict served as the inspiration for George R.R. Martin's fantasy world. The Kingdom of England was in turmoil; spurred by various plagues, war with France, and the death of King Edward III the country was about to collapse. King Edward's sons began to squabble over the throne beginning the first phase of the civil war. The bloodshed that ensued eliminated both Houses' male heirs to the throne (Lancaster & York) leaving Henry Tudor, a long-lost descendant to the House of Lancaster in exile as a legitimate claimant to the English throne. Henry challenged King Richard III killing him at the Battle of Bosworth Field. Henry proclaimed himself as King Henry VII and married King Richard's niece, Elizabeth of York. The two house were once again united under one crown, so how does this explain who will sit on the iron throne in the end?
Jon Snow (Henry Tudor) was regarded and believed to be a bastard of Ned Stark. Ned Stark, however, was not the father of Jon Snow, in fact, he was his uncle, and the only one who knew of his nephew's true parentage. Jon Snow is the begotten son of Prince Rhaegar Targaryen and Lyanna Stark. Rhaegar was the heir apparent to deposed King Aerys II Targaryen and Lyanna was Ned Stark's sister. Both were killed during "Robert's Rebellion" which were events that preceded the current show. It is widely speculated that he will sit on the throne in the end alongside his cousin Queen Daenerys Targaryen, yes that's right his cousin.
Fans can expect to see Ice and Fire united in the end, or may be not? It is Game of Thrones after all and it would be uncharacteristic of them to follow a predictable end.
Leave a Comment