ConGRADulations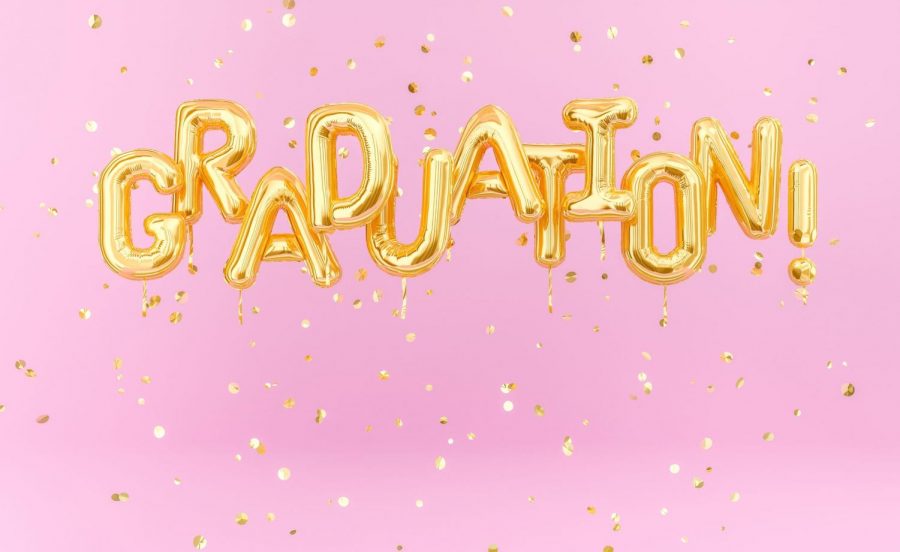 It's that time of the year again, you've been getting an overwhelming amount of graduation party invites in the mail or now online and you are now determining which ones you will be attending.
As you attend these parties, socializing and eating, you never really have a thought of how much goes into planning one, until you actually have to plan one. The average cost of a graduation party is $935 and the amount of hours put into planning and setting up seems like it is endless.
If they have enough space, some choose to host it at their homes, while other go out and rent an space. Usually renting a hall space for the occasion costs about $200, this not including the decor or food. If you go all out with your decorations, it can cost up to $100-$150. The streamers, balloons, table decor, picture boards, and lights can really add up.
The most important thing at a graduation party is the food, it is also the most expensive. Personally, I choose which party I will attend over other ones based off of the food choice.  The more unique type of food selection is what draws the eyes.
Catering and or cooking the food yourself, can really ring up a bill. The average amount of money spent on catering or the groceries to cook the food is about  $300, but in reality, it all depends on how many people you invite to the occasion.
Then there is the cake, the thing that really screams I GRADUATED! Having a cake is actually kind of basic, some other alternatives to a cake could be: cupcakes, cookies, cake pops, and a variety of bars. The average cost of the sweets at a graduation party is about $7 a serving.
Typically, most people have different kinds of soda or water for their party, which will add another $90-$120 to the bill.
This whole process of planning and hosting a graduation party is very time consuming,  you have to create the decor, cook the food, call and make a plan with caterers and bakers, and set up the space. Setting up the space is going to take the most time because you will want everything to look and be perfect. Setting up tables and chairs, putting on the table decor, hanging up pictures, and setting up the food layout will be hassle, but all in the end it was worth the tassel.
The whole process can be stressful and overwhelming, this might be why parents and students are choosing not to have a party, and celebrate by  just giving their child money instead. With this alternative, you do not have to worry about the weather having it's twists on us, after all,  we do live in Minnesota and anything can happen. This may be the route to go if you do not want to go through the whole task of celebrating in an expensive and bold way.
After the graduation party season is over, you are officially done. It is "time to close the yearbook" and move on.. right after you get done cleaning up and sending thank yous….and, oh yeah, making sure somebody pays the bill for the party.