Gunderson opens branch in Winona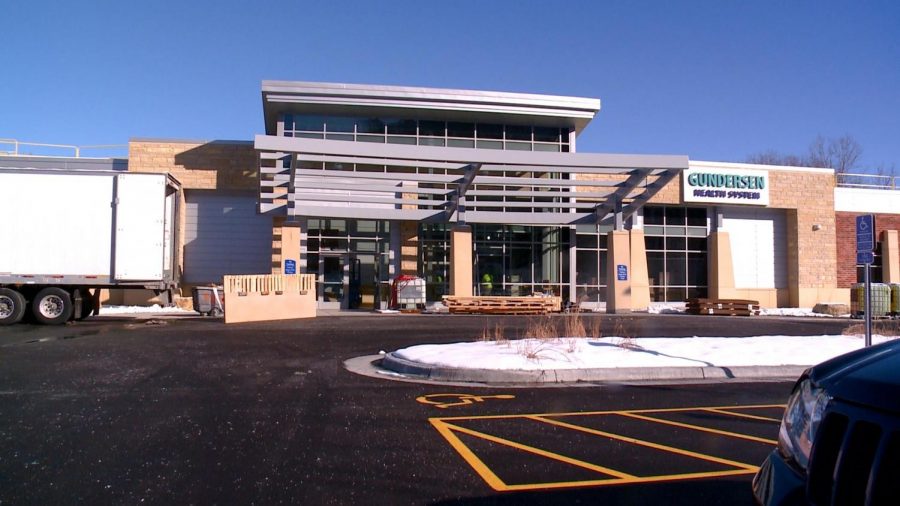 Winonans have  a new and convenient health care option.
Gundersen clinic opened the new Gundersen Winona Campus in early December, 2019. The first phase of the clinic opened in early December. The services of phase one include Urgent Care, Infusion Services, and Lab.
The clinic opens new opportunities, as the parent organization noticed that many patients of Gundersen were only able to travel to their La Crosse campus in order to receive treatment, or for appointments. This situation provided a great opportunity to bring a local clinic to town.
Gundersen and Winona Health will be working together to further help the Winona community. Winona Health is better equipped for emergencies in their ER, while Gundersen has many Winona patients that will make great use of their brand new infusion services.
Although Gundersen and Winona Health are both great healthcare facilities, Gundersen is found to have some services that Winona Health does not provide. Gundersen has brand new facilities and they have specialists, such as urologists, that Winna Health does not.
"I am excited for the clinic to be closer to home. This new opening creates both a better workplace and a good healthcare system," Kelly, a nurse and assistant physician at Winona Gundersen, said.
"This biggest benefit of the new clinic is offering healthcare closer to home. If cancer patients are doing chemotherapy, it is very unpleasant to drive thirty minutes to La Crosse to get the procedure," Kelly said.
"
I am excited for the clinic to be closer to home. This new opening creates both a better workplace and a good healthcare system"
— Nurse Kelly
"When you get chemotherapy, you can feel really nauseous, especially when you are having to drive a long period of time to get back from the treatment.  It will also be more convenient for many of the employees who live in Winona."
There will be a sports medicine portion of the clinic being added soon.. There will also be therapy programs that can be very specific to an athletes needs. For example, if a track runner gets injured, there will be a mock track field that they can use in their therapy for a productive recovery.
"I think just that it used to be a K-Mart!, " Kelly added when asked about what construction challenges the former K-Mart location presented.   "There is a huge beam in a closet just because of the structure of the building, but the whole building looks really nice."
In the future, the Winona Gundersen Clinic hopes to open the already planned services of phase two and new services. They are also hoping to build a new track for physical therapy patients in order to enhance their rehabilitation and enable athletes to start slow on the track and eventually progress to recovery.
The clinic has opened on the previous site of K-Mart, right next to Lake Winona. The convenience of the lake was said to be a great opportunity for patients, families, and employees. Winona is home to several lakes and beautiful bluffs, which is often found to attract new visitors here. Not only will the new clinic benefit Winona, but it will also bring in new people from the surrounding area.