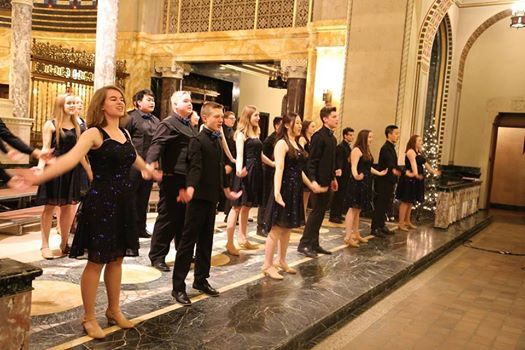 Show Choir has been a fixture at Cotter for many years now due to their high energy and great performances.
Highschoolers from all four grades may participate in show choir, after completing an audition to be accepted. The group's passion for singing and entertaining has drawn many people out on cold and windy nights to see them perform. 
Each year, the Show Choir gets to go on a trip to reward their hard work and dedication. This year the Show Choir will be headed to Minneapolis to attend a play at the Chanhassen dinner theater and will be viewing Anastasia at the Orpheum, according to sophomore Ali French. 
This trip is a favorite for many students because of the fun, stress-free atmosphere.
Many students including Ali, Grace Miller, and Maren Stewart have stated that they have enjoyed many more aspects of Show Choir this year.
"I've grown closer to a lot more people involved in it. Our choreographer is incredible, lively, and makes it so much more fun," Maren Stewart said.
The Show choir will continue to put in time and effort during each practice to get ready for their next concert in the Spring.