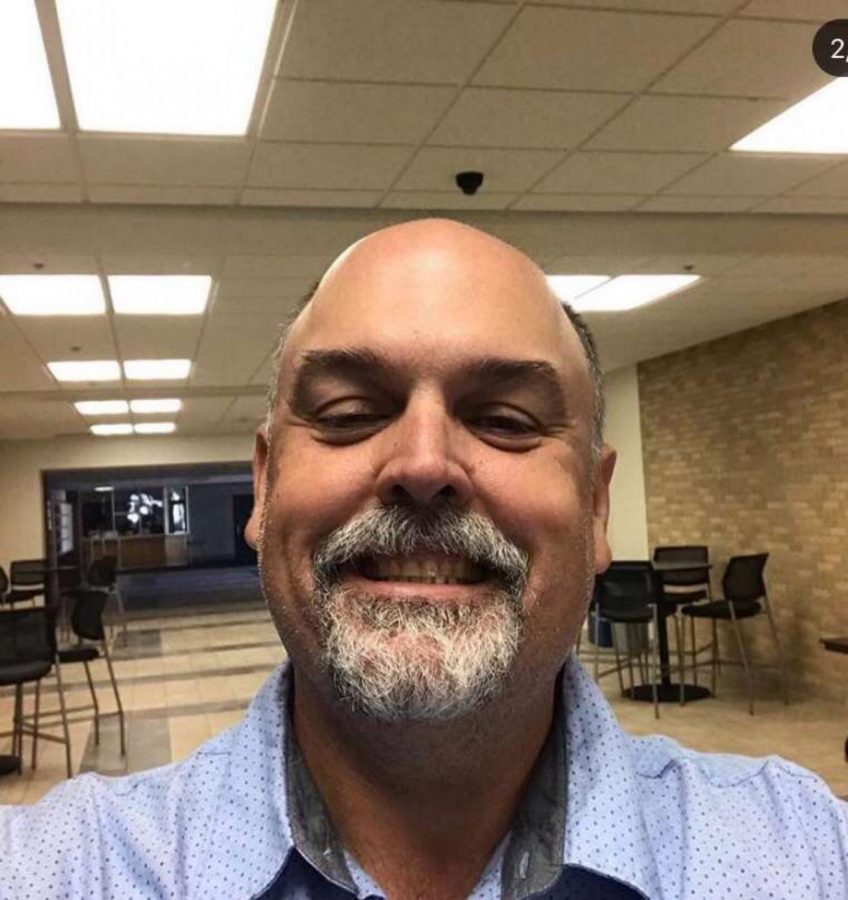 From "going all angry Moses" on the students, to having deep intellectual class conversations, Mr. McGlaun has been a  favorite among students, especially following his return to teaching this year.
Following the 2017/2018 school year, Mr. McGlaun was asked to do help out elsewhere on the Cotter staff. Many students were disappointed to see such a beloved teacher leave his position in the religion department behind.
However, McGlaun believes that it was the right decision for him at the time.
"I was sad to leave behind such great students, but I knew I would have the chance to work with some great students that I already had a connection with, " McGlaun said.
Mr. McGlaun knew that he had to step into this role for the Cotter community, so he did.
However, just a year later, Mr. McGlaun was asked to step back into his teaching role for the betterment of the school due to its new situation of limited space and a plethora of new students to be accommodated into one building. One again, Mr. McGlaun took up his previous role, much to the joy of a multitude of students at Cotter.
Sophomore Megan Costello says that the fact that Mr. McGlaun is "so chill about things" that it is easy to learn and pay attention in his class because he is a teacher that you just "want to learn from."
"His understanding of my situation is very kind and helpful to me," said Cotter Junior Macey Dvorak, who ended up having to take a class with sophomores and is consequently not very comfortable, said of McGlaun's personality and understanding.
Through his fun and understanding attitude towards teaching, Mr. McGlaun has obviously been a favorite among the student body ever since he started teaching at Cotter. For many, the year in which he was not teaching, wishes were made that he would soon return. However, once that wish was granted, quite a few students felt cheated out of a year of having been taught by him. Maddie Kohner, a junior, said that, "Having Mr. McGlaun teach us last year would have been really fun, and would have made the whole year that much better."
Kohner stated that Mr. McGlaun has such "high energy" while teaching, that she looks forward to being taught by him again next school year.
With the return of Mr. McGlaun to his teaching post, Cotter High School gained a wonderful and influential teacher back to its staff. This readmission has brought smiles to everyone's face who walks into his classroom each day, and to those who see him in the hallways, because every student understands that Mr. McGlaun is not just a religion teacher, but also an enthusiastic and understanding mentor.