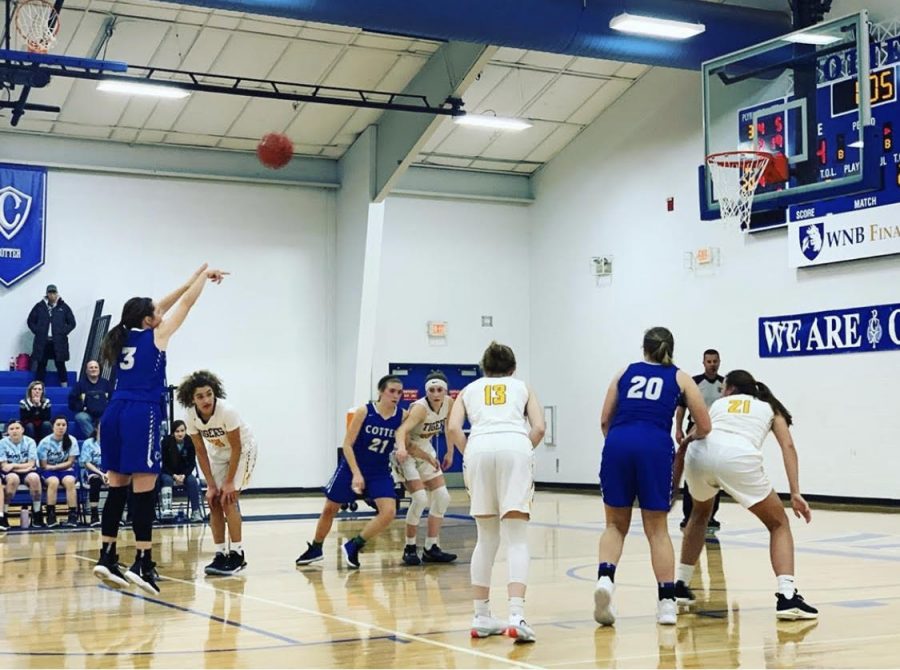 Niki Peterson
Fifty percent, or more, of all games, in every sport are played on the road.
These away games can either be looked forward to or dreaded depending on the atmosphere, location, gym or field, and many other factors.
Cotter athletes from different sports were asked what school, in the Three Rivers Conference, was there preferred school to travel to. A wide range of answers were given as every athlete has a different opinion on what makes a school a good one to travel to, but a pattern did start to emerge.
The first "honorable mention" was La Crescent.
"La Crescent has a nice dugout, conveniently close location, and good people," said three sport athlete Spencer Griffin, and many people seconded his opinion.
Another frequently mentioned school was Caledonia.
"They have a always been a big rival and seem to always have a good team, which makes me want to play them more," Nathan Stanislawski, a two sport athlete, said.
Rushford-Peteson made the list as well.
" Rushford is the best because they have a brand new, nice gym, and you can also go to the creamery afterward," junior Ellie Macal, a three sport athlete, said.
The most popular site in the Three Rivers for Cotter athletes to travel to is  Lewiston-Altura.
"They have the rowdiest fans and the best atmosphere," senior athletes Ethan Glodowski and Anna Morgan said.
It should also be noted that a large amount of people answered Lourdes for their nice gym and the rivalry of Catholic schools, but they are not in the Three Rivers Conference.
All the athletes agreed on one thing, that any gym, field, or court can turn into a great place to play with the right game.