Spring sports delay hits athletes hard
With the rapid spread of COVID-19 (coronavirus) across the country, including schools, workplaces, and all sporting events have all been shut down, and it's hitting high school senior athletes really hard.
In the sports world, shut downs started with the NBA in early March, and trickled all the way down through college and to the high school level. The state basketball tournaments got cancelled and all spring sporting events are, for the time being, suspended until further notice.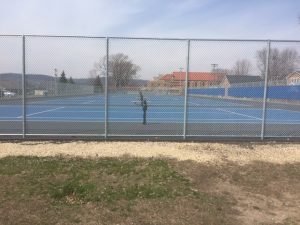 These precautions were taken to protect everybody involved with the spring sports. Many may not like it because they will have a shortened season, and likely no season at all.
The seniors in tennis, softball, and track will likely not have one last season with their teammates and coaches, and those who still have years left will miss out on valuable experience.
"I am sad to see the season being cancelled as I will not get to cherish the moments with my teammates ever again. I am grateful for the many memories and people that have impacted me over my six years at Cotter. I am sad to see it go," Jordan Rubie, a senior softball player, said.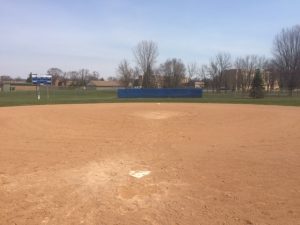 Joey Renk, a senior tennis player, echoed Rubie's remarks.
"I was really looking forward to a fun tennis season with my teammates. I'm disappointed that I won't  be able to make memories and have one more shot at reaching our goals," Renk said.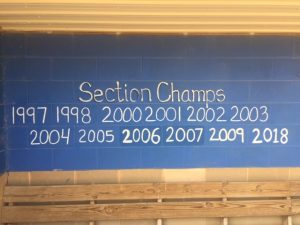 While the lost season is particularly tough on senior, for younger athletes like Olivia Gardner and Charlie Reilly, their high school career is not over. They still have a year or two, but the loss of this season does not go unrecognized.
"
I am sad to see the season being cancelled as I will not get to cherish the moments with my teammates ever again"
— Jordan Rubie
"I'm pretty disappointed that track is cancelled. But I still am doing home workouts and getting myself ready for next year. I am hoping to use this time to outwork, and get an edge on, my opponents," Gardner, a sophomore runner, said.
Charlie Reilly of the baseball team, who also missed the previous season to a knee injury, is very upset that he can not get back to a full season. He is also disappointed that the young baseball team will not get valuable experience for the next season.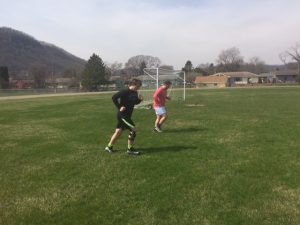 "The team has no seniors which means the younger guys won't get the experience that will give us an advantage next season," Reilly said.
The spring season is not yet completely lost though. The outlook is not good, but as of now their will be a shortened season. This puts coaches like Pat Bowlin in a tough spot. They feel for their players, especially seniors, and have to prepare for a shortened season that is not really in the forefront of their minds right now.
"I have not really given it much thought yet. I just keep hoping that our season, no matter how shortened, will get started. Winning and losing will be less important than ever, just being together will be all that we need," Bowlin said.
Mr. Bowlin also had some advice for athletes who are missing their seasons..
"Do not waste this very odd time in all of our lives doing things that do not make you a better person. Use the time to strengthen your relationship with God, read good books, and even though we have to practice social distancing, that does not mean we can not reach out to people through technology and maintain the human connection."