Smartphone systems: IOS vs Android 
Two major software systems are the most popular on the smartphone market, those are the Android and IOS. The IOS system is installed on all Apple smartphones.
The major differences between them pertain to the security of the data and features for daily use. It is important to know that IOS is only used on iPhones; other devices that are from different companies aren't allowed to implement IOS in their smartphones or devices. While Android is used by many different smartphone companies that are currently flooding the international market due to its accessibility. 
Countless debates take place online among younger generations debating which of the two phone platforms are better for your phone. The timeline of this debate has been going on for a long time and still, there is no clear answer for what is better. It's more about what is accessible for the user. 
One of the things that I admire about Android platforms is that it runs on many different phones that are as good as an iPhone but cheaper by 40% or even 70%.
Luckily I have been able to research on my own. During the past six years, I have had both an iPhone and Android phones such as Sony and Samsung smartphones. 
I am going to start with my experience with the iPhone since it is the rockstar of the cell phone world today and Apple is the reason why we have touch screen phones in our lives. 
First Impressions:
The first impression that I got from the iPhone is the price range was higher than most of the Android phones. I could have bought another Android phone while saving 50% from  THE $800 dollar price of an iPhone that I bought. The first two years of using the iPhone were fairly easy and comforting. It was clean, organized, well designed, and impressive.
It surprised me with many interesting features that it had therefore it would put me in small states of euphoria for the next two years after I had purchased the phone. I wasn't getting bored with a phone and I would constantly discover new features that I had never seen before. The funny thing about those features is that they are only released during the update of IOS and also a lot of those features came from Android phones that already had those for years. One of the recent examples was when the new IOS 14 came in 2020 and introduced the idea of having different customizable app icons while Samsung and other Android devices had implemented similar features ten years ago. Apple knows how to do business and they know how to sell it to people, so they implemented this feature.

Issues with an IOS and iPhones:
After two years of using the iPhone, I found that it is prone to shutting off during the winter when you talk on the phone outside. I also have noticed that I would run off battery way faster than it used to before.
Unfortunately, there wasn't a solution to that problem. Another thing that I ran into is that after two years of using an iPhone I ran into an issue of a broken home button, which is discomforting and without it, the phone doesn't really work and function properly.
There is a solution to that problem, but I still don't like that you buy a high-priced phone in which one of the most important parts is going to break in the near future.  The problem is that the distributor wants you to buy a new phone every time they issue a new model, as it brings more money to the company. They have all of the necessary information and resources to make a phone that would last for five years at least.

Repair:
There are millions of iPhone users across the world. More than half of them have some issues with an iPhone and they of course look for ways to fix the issues. Many repair shops repair phones and computers. Unfortunately, they all say it is hard to repair iPhones because you can't buy iPhone parts for the repair.
You can buy glass that is usually the most common issue among all of the users but when it comes to deeper parts, such as a camera or battery block it is simply impossible to buy a part from a manufacturer for the specific issues with the phone.
On the other hand, most Android devices are allowing different non-affiliated companies to buy separate parts of the phone for repair.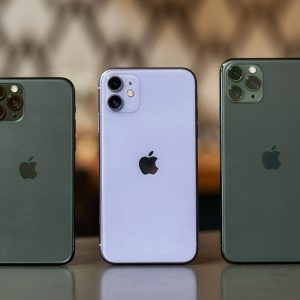 Memory:
I also ran out of memory fairly quickly which caused me to find a way to store files that are on my phone somewhere else, which is discomforting.
There are steps you can take to store the photos and videos from the phone on a desktop computer or cloud, but you can only store photos and videos that you have taken and not the apps.
While with most Android devices you could buy a phone with 64GB and when you would run out of memory you can buy a $30 micro SD card for 128GB and insert it into your phone without overpaying the price. While on iPhone you don't have this feature which causes many users to struggle with the memory on their phone. The only way to expand the memory on your iPhone is to already buy a phone with 128GB rather than 64GB and the price difference because the memory on the iPhone is $50 while on the Android phone it is $30-40. 
Final Thoughts:
By the end of my fourth year of using the iPhone, it was still worth the money since it was still surprising me with the organization of the Apple apps and design of the iPhone. No matter where you go there is always a store that sells different products that only can be used on the iPhone, such as phone cases and screen protectors that are based on the new version of iPhones. Many people expect you to have an iPhone in the U.S. since it is a native product. 
Is the iPhone worth the price? It depends on who you are. I would say if you have money and constantly talk on the phone through all of the day,  then buy the iPhone. Especially if your job is calling people, emailing them throughout the day, and perhaps facetiming them. 
On the other hand, if you are a user who wants to buy something at a reasonable price some of the best cheap phones that work as good as the iPhone are budget phones from Samsung or other companies that are running their phones on Android. You can save 25% on the purchase and have similar functions.