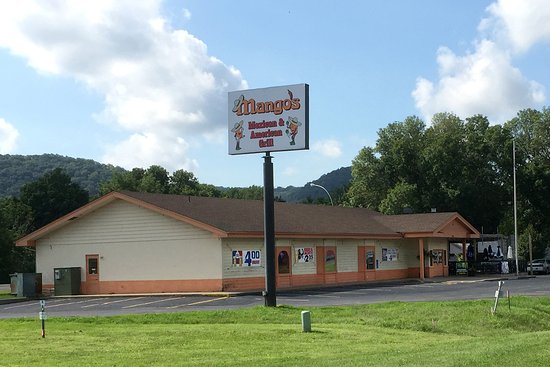 Amidst the COVID-19 pandemic many restaurants, and businesses have gone out of business due to the restrictions given to  business owners, Mango's, though not as strong as it was pre-pandemic, is still a good option.
Mango's  Grill is one of few Mexican restaurants in Winona. The other competition for Mexican is El Patron, Cha-Chis, Rubios, and recently added Qdoba.
Out of all these Mangos, and El Patron are sit down,cook to order Mexican restaurants, while Cha-Chis, Rubios, and Qdoba are fast food restaurants. Mango's offers a variety of cuisine including burritos, enchilladas, burgers, and many other typical Mexican foods. Mangos is located on highway 14 across from Ground Round and Golden China. Mango's for many is considered the best sit down Mexican restaurant in Winona
One of the best features of Mango's aside from their main dishes, is the salsa. Pre -pandemic, the salsa always seemed to be the best stuff around, not to spicy, not to mild, and the fajita's used to be the best because the meat always tasted fresh, tender, and was well seasoned.
A few specials they offer are the Mango's Special, which is a sirloin steak sliced with a chili relleno priced at $11.25. Another special is chimichanga which is two fried tortillas with your choice of meat, and cheese inside. There are many other specials, but these are currently the most popular. Mangos is a very affordable restaurant with a Yelp! cost score of $$ out of $$$$$.
Over the last few weeks I have tested each of the specials described above, as well as their salsa. For the Mango's special, the steak was a bit tough, and overdone, the chili relleno was rubbery. This being said it had great seasoning, and I would order it again. The chimichanga's tortilla was very hard, the beef I ordered in it was cold, and the cheese was chunky instead of the sauce they listed in the menu. The chimichanga, before the pandemic, was really good, so I think it is due to new chefs, or not as many supplies. The salsa underperformed. The chips were very stale, and the salsa tasted very tomatoey. The salsa has been solid for a good three years, now with the takeout, it is missing some of the flavor, spice, and amount you get. Now you pay more for less salsa which also isn't good.
The quality and quantity of portions seems also have to declined a bit during COVID, but the restaurant is still  good.  The other main dishes are still really good, and sometimes in the day the salsa is better than others. Mango's has an outdoor seating so for those who still want that sit down feel that can still be achieved.
My recommendation is to feel free to explore the menu and make sure to ask for fresh salsa and chips if you want them.  ***/**** 3 of 4 stars.