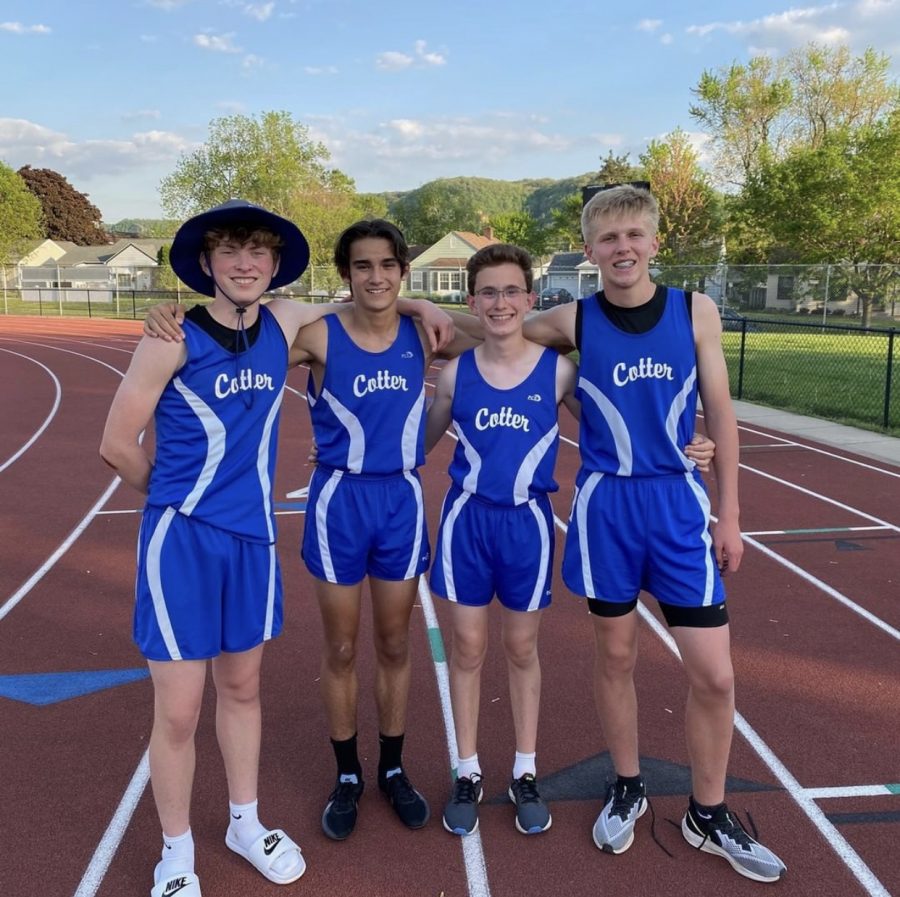 Cotter's junior high track team continues to shatter records. They have added 5 new entries to Cotter's all time records in the past few weeks.
Ian Schmidt holds 1st in the 400m dash with a time of 57.76 seconds.
Carson Roeder, Ezra Burrows, Ian Schmidt, Gedion Errthum shattered the 4x400m record by nearly 6 seconds with a time of 4:05.04.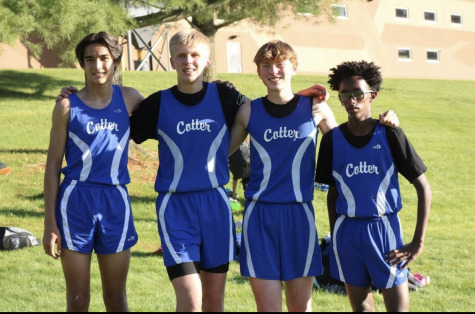 Carson Roeder has 2nd in the discus with a distance of 114'7.5″.
Claire Heiring holds 1st place in the 200m hurdles with a time of 33.36.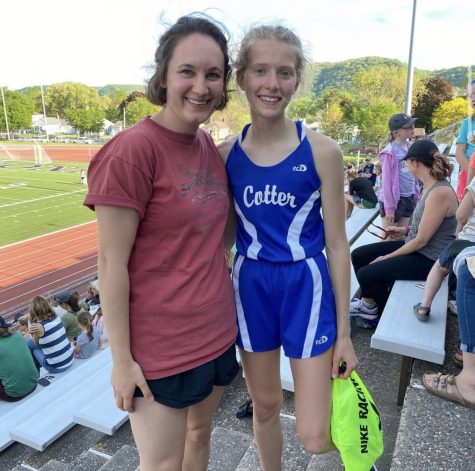 Sonja Semling holds 3rd in the 1600m with a time of 5:29.97.
Francis Koll, Carson Roeder, Ian Schmidt, and Ezra Burrows broke the 4x200m record with a time of 1:50.33