Photography Club fall showing
The Cotter photography club are holding their annual Fall Showing the last week of November.
Madeline Modjeski, Macy Piechowski, Bethany Finnegan, Sofia Behnke, and Lizzy Doebbert each have themed photo collections. These unique themes are Sky, Black-and-White, Winona, and Halloween Houses. See these photography collections near the lockers on the 2nd floor, across from Mrs. HP's classroom.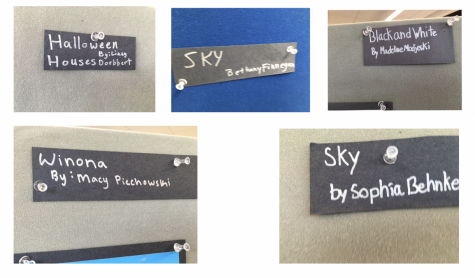 Leave a Comment