Art of the St. John's Bible at Cotter
For nine months, 5 days a week, and twice a day, we enter through the main lobby of the St. Joseph building. Usually, students breeze through the entryway, lost in thoughts of friends, classes, and activities, paying no mind to a couple frames hanging on the wall. If you do take the time to look, you will see that these frames protect a few exquisite prints of the Saint John's Bible.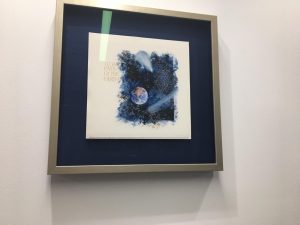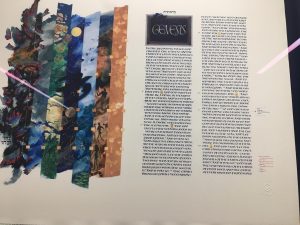 The original Saint John's Bible is the first hand-calligraphed and hand-painted bible commissioned in about 500 years, since the printing press came into play. It was imagined by Donald Jackson, a world-class calligrapher, and was commissioned by St. John's University in 1998. According to the St. John's Bible website, the making of this Bible was meant to do many things, including "ignite imagination, glorify God's Word, revive tradition, and foster the arts."
The Bible was created by two teams of artists, scholars and theologians, in Wales and at St. John's University. They did this with a seamless blend of modern technology and medieval techniques, to create seven stunning books of art and calligraphy. Computers were used to plan where the images and text would be, but old techniques were used to create it. For instance, quills were used for the calligraphy, the paper is calfskin, and inks were made with ground up pigments mixed with eggs. Gold and silver leaf were also carefully applied to the images.
However, at Cotter, we do not have a page of the real thing hanging up. Instead, we have a high-quality print, donated by the Slaggie family, who were large contributors to the creation of the original St. John's Bible.
, "At some point, they acquired those prints from the Bible and, when we announced our intent to renovate the Roger Bacon building, the Slaggie family worked with Sister Judy to donate these prints.  These are not produced regularly for the public, so it is truly an honor to be able to display excerpts from the Saint John's Bible," Mr. Evan Howard said.
Leave a Comment