Cotter takes 3rd in Rube Goldberg competition
A team of Cotter 7th graders earned a 3rd place finish in this year's regional Rube Goldberg competition.  This finish also earns them a trip to the State level competition.
Team members include Jacob Moore, Will Peterson, Carter Knuesel, Zephyr Paulsen, Jack Slaggie, Reece Pronschinske, and Jaxson Greshik.
According to Oxford languages, a Rube Goldberg machine is a machine that is "ingeniously or unnecessarily complicated in design or construction." Named after comic artist Rube Goldberg, known for drawing such machines, Rube Goldberg machines use an overly complicated series of functions designed to perform a simple task.
The Cotter Rube Goldberg team, led by Mr. Eric Paulsen, came to be after Paulsen was told about it by a science and engineering professor from WSU.  After the team was formed, ideas for a creative and unique machine started.
"It was a lot of planning, a lot of sketching," said Mr. Paulsen. "We had a whiteboard full of post-its… a lot of talking, a lot of thinking." After an idea was decided on, the team met on Saturdays and weekdays after school to start designing and building.
"We put probably 280 manhours into the project," said Paulsen. "We used the engineering and design process to collect thoughts and get sketches prepped. A lot of microtesting, a lot of trial and error."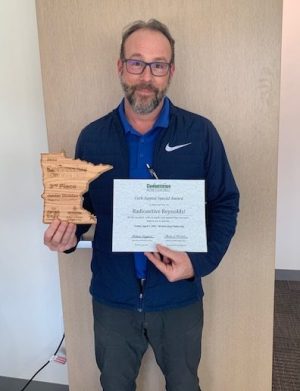 When asked about the future of the team, Mr. Paulsen said, "We all agreed to do it again next year. I want to try to expand to 3 or 4 teams, because it was awfully fun." He hopes that team members will go on to "Keep finding was to flex their minds… hopefully in science and engineering… That's every teacher's hope, to see kids find that spark."
The regional competition was held on the first of April. Cotter will compete in the state championship held in Mankato on the April 22.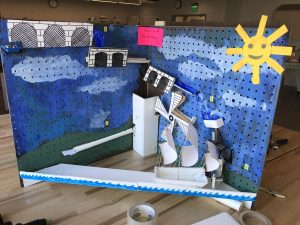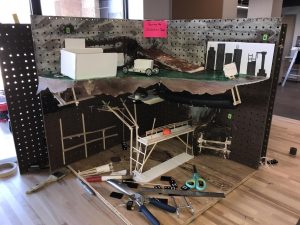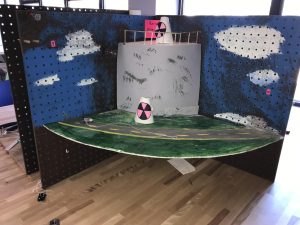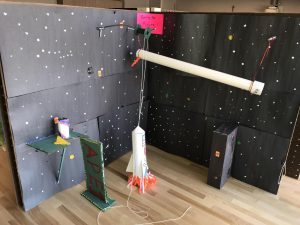 Leave a Comment