Cotter Celebrates Earth Day
On Friday, April 22, Cotter celebrated Earth Day with many different activities.
Both teachers and students got into the spirit- Mr. Costello asked Lea Hyzova to create an earth day design on his whiteboard!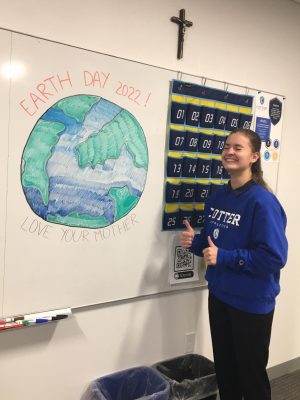 On Thursday, Mrs. H-P's Religion classes made chalk designs celebrating the natural world on the sidewalk in front of Cotter. They were meant to greet students walking into the building on Earth Day- but they were erased by a downpour!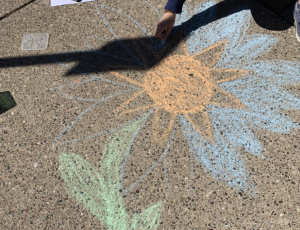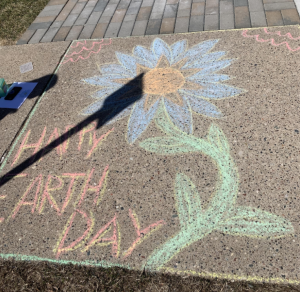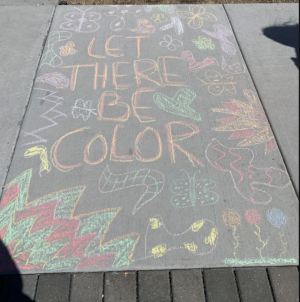 But inside the school other Earth Day activities were protected from the rain. "Happy Earth Day" posters were hung in front of the Locks of Compassion (by the lockers on second floor).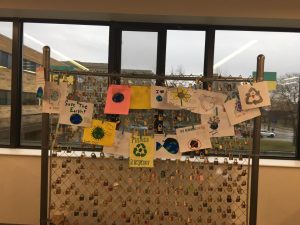 Also, "seed bombs" and "seed tabs" (little packets of paper and seeds) were in Religion classrooms and hung on posters around Cotter.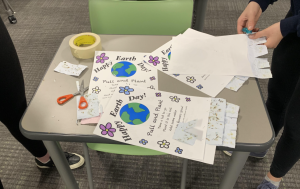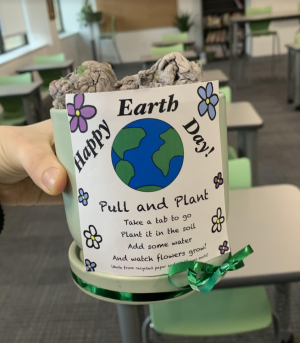 Leave a Comment