#ReDrawMedia- Cotter's Contest of Positivity
Teen depression is at an all-time high.
People claim a wide range of causes; sadness/isolation caused by Covid 19, depression caused by social media, or even anxiety from too much schoolwork. But one Cotter teen used these causes of depression and flipped them into a positive idea; a homework project that combated sadness by posting positive works of art on social media- and turning it into an all-school contest!
As part of Mrs. H-P's 11th grade "Real Time Project," 11th graders must gather a group of their peers and create an original service project. Spencer Briggs came up with the idea of a positivity contest, and later Thomas Peter and Hugh Bleakley joined him in his project.
"Social media is being frowned upon by teachers, students, parents and politicians (and it all comes back to politics…). I'm a cartoonist who recognized this issue and instead of complaining about it, I found a way to deal with it. And that is through the power of positive cartoons. Our Real Time Project is called #ReDrawMedia which is an attempted social media turnaround trend where cartoonists post cartoons to positively combat the negatives on social media," Spencer Briggs said.

"I knew that we needed to do a public event for our project; I thought back to the art contests I competed in earlier in the year and I remembered how fun it was to enter and claim victory, I thought it would be fun to put one together for the whole school because if we did the whole school, we'd get more submissions," Briggs added.
Spencer, Thomas, and Hugh's project was quite successful. In the end, they received 41 submissions from grades 5-12, which was "far more than  expected." Submissions were collected through a Google Form from April 25th-27th, and the entire school voted on the submissions on the 28th.
There was one winner from each grade, as well as a winner from the teacher and staff category. Each received a "Mystery Prize"- which turned out to be a candy bar- and their artworks are shown on Instagram's  #ReDrawMedia page. Below are photographs of each winning art piece with the artist and grade.
In 5th Grade… "Pileated woodpecker" by Gavin Slavey…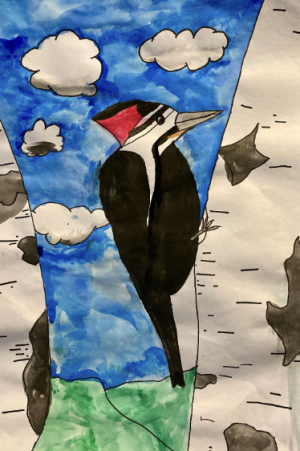 In 6th Grade… "Unconditional Love" by Sophia Rivers…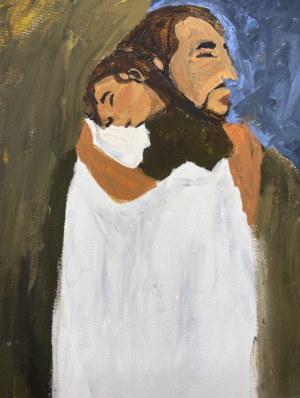 In 7th Grade… "A little sprout of Positivity" by Jacob Moore…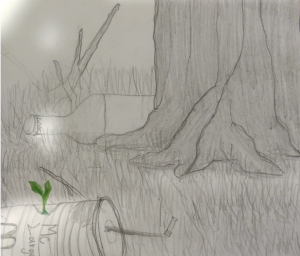 In 8th Grade… "Body positivity" by Alyssa Anderson…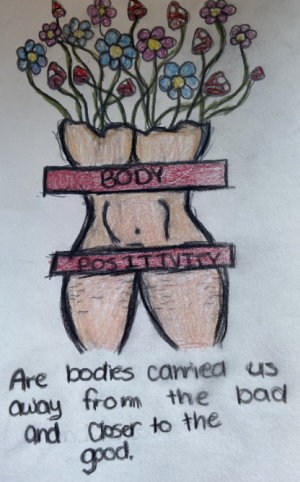 In 9th Grade… "Flowers of Hope" by Ella Walth…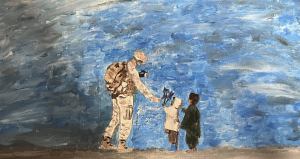 In 10th Grade… "Peace from the Sky" by Bethany Finnegan…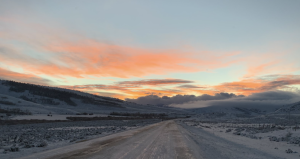 In 11th Grade… "self-care" by an Anonymous artist…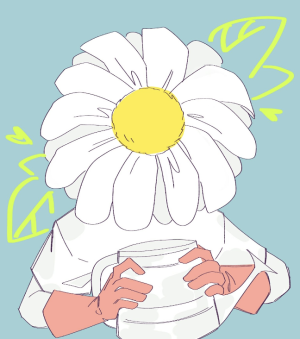 In 12th Grade… "Positivity Turtle" by Ian Olcott…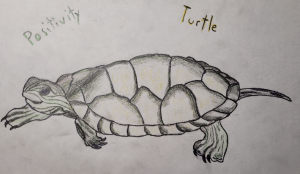 And for the Teachers and Staff… "Birch at Sunrise" by Emma Jirele…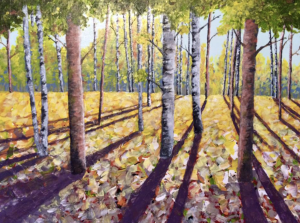 Leave a Comment