Beauty and the Beast Leaves Audiences Breathless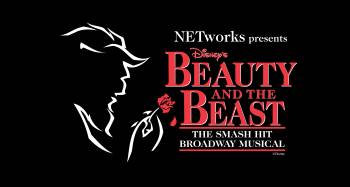 A rose, a woman, a beast, and a hunk — there's something for everyone at the Orpheum Theatre's production of "The Beauty and the Beast."
The Orpheum Theatre, in Minneapolis, Minnesota, has put on many beloved shows since opening in 1921, and reopening in 1993. With a packed house, the show tapped into the audience's memories of childhood, as some mouthed along with the lyrics they've known for years.
Amazing renditions of the familiar songs, such as "Be Our Guest" and "Beauty and the Beast" made up wonderful parts of the show.
The cast is filled with many talented actors and actresses, the musical featured such cast members as Dane Agostinis as The Beast, Emily Behny as Belle, and Logan Denninghoff as Gaston. With Agostinis adding a bit of flair to his Beast character, Behny with singing talent to spare, and Denninghoff  with the perfect amount of muscle and egotism, the cast members  reinvigorated the roles we all know and love.
After leaving the theatre, the show choir was happy with a night well spent.
"The whole show was just phenomenal," stated Cathy Snyder, Choir teacher and one of the audience members in attendance.
"It was all good, but 'Be Our Guest' really knocked my socks off!"
"The woman who played Belle was amazing, and Gaston's character made me hate him all over again." said  Molly Corcoran-Sanders,
"Beauty and the Beast" works whether you know the story or not, but may be best for those who remember the story from childhood. The show rates four and a half out of five stars. Though the show is no longer playing at the Orpheum in the Twin Cities, their tour is still going on. You can visit their website to find dates and times of another show near you.