Kendrick Lamar Shows Versatility, Creativity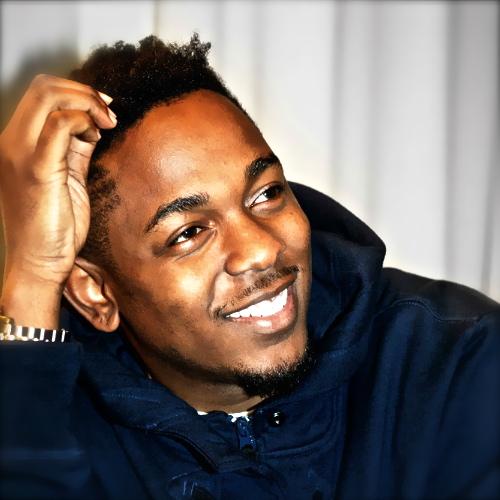 Kendrick Lamar has been buzzing in the game for a minute.  His new release, To Pimp A Butterfly, has him spreading his wings in new directions.
He first gained prominence with his 2011 album, Section.80, which has sold 569,000 additional units since it moved 10,000 copies in its first week.
After signing to rap legend Dr. Dre's Aftermath Entertainment, he dropped good kid, m.A.A.d. City in 2012, to rave reviews from critics and hip-hop heads alike.  The material on good kid weaves in and out of Lamar's Compton adolescence. Heralded as a modern day classic, the sophomore effort by Lamar left many anticipating his third studio album.
Anything with "feat. Kendrick Lamar" in the title sent Twitter users to flood the website's timeline, most notably when Lamar called every relevant rapper out on the Big Sean/Jay Electronica assisted "Control" (#KendrickVerse was trending during Twitter's after hours). Many of these Kendrick features included an increase in aggressive delivery and creative wordplay.
A week before its intentional release date, Lamar's third album, titled To Pimp a Butterfly, Interscope and iTunes accidentally made the album available for download. While this likely confused many a listener, good music was being released nevertheless. The physical copy of the album was sold at the initial release date. Two singles were released from the album, a studio version of "i", which was named Song of the Year on RapGenius and took home a pair of Grammy awards, and "The Blacker the Berry", much darker in tone than its predecessor.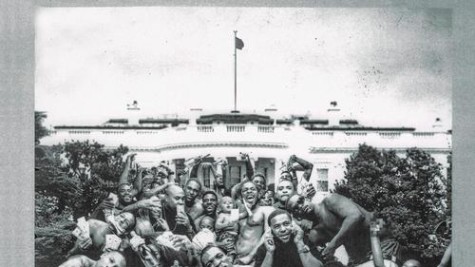 What Kendrick Lamar achieves with this LP far outweighs what he fails at. Perhaps the most shocking element of this project is the production. Outside of "The Blacker the Berry" and "Alright", there isn't another beat with traditional hip-hop sonics. Many of these instrumentals are atmospheric jazzy samples and patterns. In the words of YouTube star BigQuint (BigQ2021 on the site), it is "a fusion album." In essence, there are only 3 rappers featured on album (including the final track's sampling of a 2Pac interview). By choosing this style of production, Kendrick proves that he's going to offer something different on each project. Sure, elements of jazz have been used by Lamar before (see "Ab-Soul's Outro" from Section.80), but never for the full duration of an album.
As I listened, I couldn't help but draw comparisons to OutKast's Aquemini (my personal favorite OutKast record), The Roots (specifically undun), and even Marvin Gaye's What's Going On.
As far as subject matter goes, Lamar has hoisted himself up to the conscious levels of early Common and his idol 2Pac. This album has Lamar discussing one of the hottest topics in America, black prejudice.
However, instead of blaming and hating on white people for this oppression, he says that African-Americans (and beautifully relating this to his fellow Compton citizens) should learn to respect themselves, as unity strengthens love. Throughout the LP, Kendrick drops tiny tidbits of a poem, and adds a line or two after each song to which it relates. At the album's conclusion, "Mortal Man", it is revealed that this poem is recited in a dream to none other than 2Pac. In the James Fauntleroy-featured "How Much a Dollar Cost" (one of my personal favorites), Lamar channels his inner Nas and tells the story of a homeless man asking for change in his driveway, as well as for Kendrick to read to him Exodus 14 from the Bible. With Kendrick's refusal, the homeless man shows his true identity as God, and that a dollar cost him a ticket to heaven.
Kendrick not only executed within the album with precision, but his features were very particular as well. The only verse provided by a different rapper is Rapsody, who has faced prejudice for being a female rapping about issues that matter while keeping her clothes on (*cough* Iggy and Nicki *cough*). Rapsody herself was told that she would not be featured on XXL's Freshman Edition last year because she was female (the magazine was under scrutiny for including female MCs because they were women, rather than because they were dope (*cough* Iggy *cough*). This verse will likely help promote Rapsody to collaborate with even bigger names and better artists. Lamar also enlists Ron Isley of the Isley Brothers, their smash hit "That Lady" was sampled on the lead single "i", to provide vocals on "How Much a Dollar Cost". On the intro, Thundercat and Funk pioneer George Clinton make an appearance.
What make this album so special is the knowledge that it offers and the different cultures the listener can taste. As aforementioned, a traditional hip-hop fan might be opened to jazz's doors, and vice versa. This is an album that can be appreciated by many. Heck, my grandpa, a trumpeter, might enjoy this project.