What a Time to be Alive revitalizes lost Drake, distant Future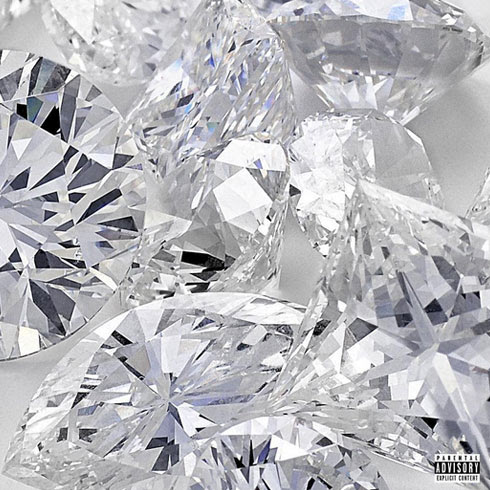 When rumors of a possible Drake/Future collaboration project came to fruition, the Internet blew up. When they were dispelled, the Internet blew up.
When Drake confirmed that What a Time to be Alive would be dropping at 7:00 CT on a September Sunday, unannounced… well… you get the point.
Depending on how you see it, this mixtape could either be widely successful or disgraced. A sing-songy rapper lost in his visions of puppy love going through a strong identity crisis partnering with an auto tuned captain of codeine? Believe me, I tweeted that it would be terrible.
I ended up being pleasantly surprised.
Production credits headed by Metro Boomin also include Boi-1da, Southside, Frank Dukes, and Noel, blend the artists' styles perfectly. A majority of the beats provide a comfortable mixture of trap percussion and atmospheric keys and strings.  It marks a return to the more soulful instrumentation heard on earlier Drake projects like Nothing was the Same and Take Care.
Where the tape truly succeeds, however, is the rapping styles of both artists. Earlier this year, Drake could be heard yelling over strictly trap production that gave off an eerily depressing vibe on If You're Reading this, it's Too Late. In a very similar manner of Rick Ro$$, Drake forced his style to where he didn't even sound like Drake anymore, from word pronunciation to the point where he unnecessarily rapped like a Jamaican. Future's features throughout the year, and even some songs on his Dirty Sprite 2 project, were clearly motivated by something (perhaps a breakup with Ciara?). Future was killing every verse, from "Jump Out the Face" from Meek Mill's Dreams Worth More than Money to Vince Staples' "Senorita" off of Summertime '06.
Drake seems to calm down a bit (although not completely) from his February release. "Big Rings" and "Live from the Gutter" still strain his vocal chords. But for rest of the mixtape, Drake's baritone, scraggly delivery seemed to come out of retirement. Future's flows add to the pot of audio pleasantry, switching it up on almost every song.
I'm positive that Drake and Future drank a gallon of cough syrup before entering the booth to record "Scholarships", but the result is an almost calming sensation, aided by Metro Boomin's instrumental as faded as the rappers using it.
Drake's hook game returns to form as well, provided melodic or catchy choruses on "Diamonds Dancing" and "Plastic Bag". The vocals on the former are reminiscent of Take Care hits "Headlines" and "We'll Be Fine".
The two magnum opuses of the mixtape are found in the later half of the project, "I'm the Plug" and "30 for 30 Freestyle". While Future clumsily jogs through "I'm the Plug" (in a good way), Drake comes out of left field and steals the show, sounding vicious and hungry. His flow lightens up an already vivid instrumental which could be compared to DJ Khaled's "I'm On One", which also featured a great verse from Drake. "30 for 30" has the Toronto native dancing fluidly over Noah "40" Shebib's lustful piano, 40's only contribution to the album.
While What a Time to be Alive is still a warm up tape, one should be excited for Drake's upcoming Views from the 6 album, as well as keeping in touch with Future's future features.
FAVORITE TRACKS: "Digital Dash", "Diamonds Dancing", "I'm the Plug", "30 for 30 Freestyle"
LEAST FAVORITE TRACKS: "Big Rings", "Live from the Gutter"
WORTH YOUR $$? Yes, although there might be a few tracks that get less spins than others
RATING: 7.5/10