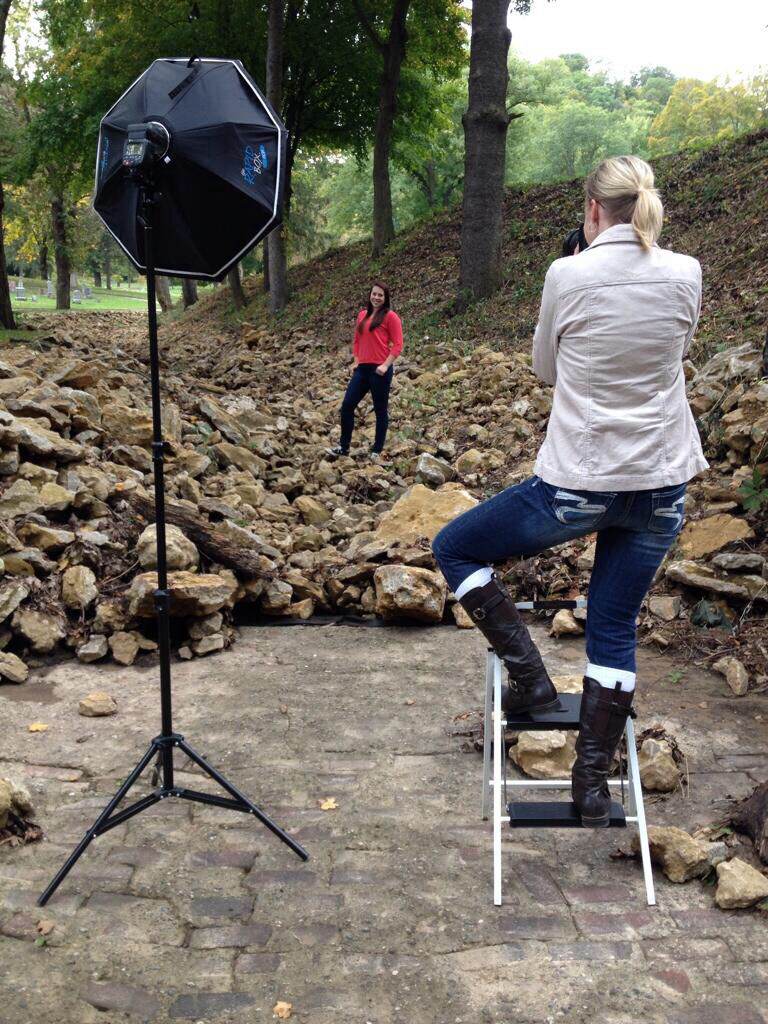 If you are looking for professional photo session you will have a great time and get great results with Heidi Wisniewski Photography and Design.
Heidi is more than just a photographer behind a camera snapping a few pictures.  She is a true professional.  She takes the time to get to know you, discusses what you vision for the shoot is and learns your personality before even picking up her camera.
I have worked with Heidi under several different circumstances. She has taken my senior pictures, I have gone along as she took someone else's senior pictures and she took our family pictures.  Each session brought its own challenges, which Heidi worked around. She turns a challenge into an adventure and an opportunity for some amazing photos.  I have seen her work under a variety of weather conditions ranging from a nice fall day to 105 degrees in August humidity.  No matter the weather, she is able to come up with fun, unique ideas.  Nothing seems to rattle her and she is always up for a challenge.
Heidi schedules a consultation appointment with you about a week before your photo session.  During the session you can bring along outfit choices as well as location ideas.  She is prepared with weather forecasts, sunrise and sunset times and ideas of her own.  She offers suggestions and also clearly explains why something may or may not work.  This session allows Heidi to get to know a little bit about your personality. She will tell you that this is a very important part of the process.  To her, her subject's personality should be evident in her portraits.  No two photo sessions are alike. If two of her clients have the same idea she will switch it up a little bit and give it a twist.
If you are interested in her work, take a look at Heidi's website at hwportraits.com. You won't be disappointed. I give Cotter grad Heidi Wisniewski Photography my strongest recommendation.