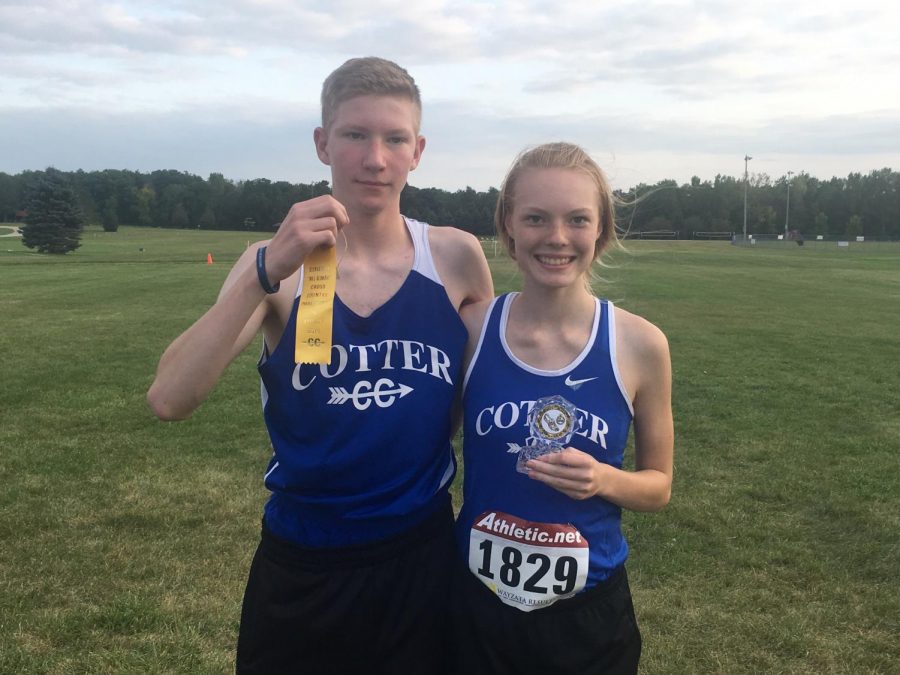 Cole and Claire Ebertowski
Names: Cole and Claire Ebertowski
Hometown: Winona, Minnesota
Grade: Sophomore
Fun Fact: Claire is the older twin.
While in school, Claire is involved in cross country, nordic skiing, and track. Cole is involved in cross country, basketball, and track; outside of school he enjoys hunting.
When asked what they like most so far about Cotter they both instantly said sports. They also really enjoy being around all of the students and getting to know new people. They also really enjoy all of their new teachers. Claire especially enjoys Ms. Watson because of her sense of humor.
"She's really funny," Claire said.
Both Claire and Cole love it here so far, but there have been some hard things to get used to.
"Stairs are hard" Cole stated, when asked what the hardest thing for him to get used to was.
"I really like t-shirts" Cole said, as we asked him what his favorite quote was.
Even though school has not been in session for very long, Cole said his favorite thing that has happened so far this year was that he became friends with another new Rambler, Ilya.
When asking them why they moved to Cotter, they said their academics played a big factor in choosing this school. They believed Cotter would be a better fit on where they wanted their education to take them. After they graduate from Cotter, Claire hopes to do something in law, and Cole wants to go into engineering.