2017-2018 Staff
Staff Writer
Krystal (Yijia) is a sophomore at Cotter. Her hometown is Hangzhou, China, but she spent two years going to school in Shanghai before coming to Cotter. Krystal feels very comfortable with the dorm life at Cotter, and enjoys choir...
See Krystal Li's profile
Writter
Yolanda Rubio is a Junior at Cotter, she is in journalism because she likes writing and will love to improve her skills. She likes playing soccer, but just for fun. She is afraid of heights, that means she is afraid of the skyway,...
See Yolanda Rubio's profile
staff writer
Austin Kerrigan is a 18 year old senior, who enjoys football, basketball, and track. This year is Kerrigan's first year of journalism and he intends to become a better writer. Austin has a cousin with the exacts same name and...
See Austin Kerrigan's profile
Writer
Nicole Duellman, a 17 year old senior who enjoys playing volleyball and running. She also likes hitting up the yoga studios in Nona and doing some yoga at 5:45 in the morning.  This is her first year in journalism and intends ...
See Nicole Duellman's profile
Staff Writer
Jack Vaselaar is a 12th grader at Cotter High School. He decided to join journalism because he  knew Coz is the teacher. Some of his hobbies include wrestling, football, golf, and hunting. A fun fact about Jack is that he has ...
See Jack Vaselaar's profile
Staff Writer
Martin Kim is an 11th grader at Cotter High School. He chose to take journalism to broaden his understanding of the world. Martin like to meet new people, play sports, and listen to music. He also enjoys urban exploration ...
See Martin Kim's profile
Writter
Fatima Mota is 16 years old and from the state of Zacatecas, Mexico. She has an interest in journalism because she is talkative and enjoys meeting new people. Fatima likes soccer, being outdoors, eating, and traveling. Also, she...
See Fatima Mota 's profile
Staff Writer
Mari Crowley is a Senior at Cotter this year. She chose journalism because she wants to write about all the amazing events that happen at Cotter, and our community. She likes to play volleyball and take nice short jogs. She also...
See Mari Crowley's profile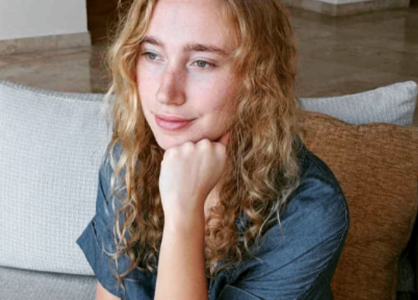 Staff writer
Kylie Modjeski is a twelfth grader at Cotter High School, and this is her first year in Journalism. She decided to take Journalism because she thinks sharing stories is very important and a good way to connect people. Some of...
See Kylie Modjeski 's profile
Staff Writer
Samuel Graff is an 18 year-old senior in Cotter Schools. He joined journalism because he thinks there are stories out there that need to be told. He loves soccer as well as watching it, he likes to play tennis, listening to music,...
See Samuel Graff's profile
Staff Writer
Nathan Graff is a senior at Cotter. He chose to join journalism because he loves telling and listening to stories. He enjoys tap dancing and playing the trombone. He also loves watching the Timberwolves and the Green Bay Packers ...
See Nathan Graff's profile
Staff Writer
Cade Hansen is a senior attending Cotter High School. Cade states his reason for joining Cotter's Journalism class is "Mr. Mike Costello told [him] to." Sources of inspiration for Cade include videos, pictures, memes, and...
See Cade Hansen's profile