The NBA's most forgotten star?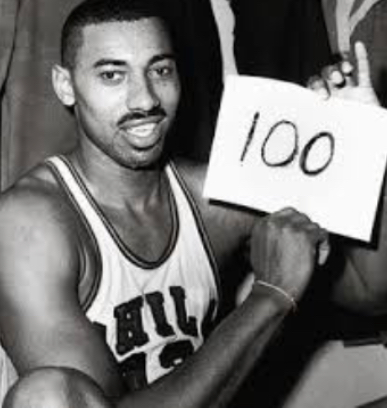 Hang on for a minute...we're trying to find some more stories you might like.
Wilt Chamberlain straight ran the league for just about his entire career from 1959-1973.
Throughout his career he averaged 30.1 point a game, 22.9 rebounds a game, and 4.4 assist a game. To average these things for season is unbelievable, but as career stats these are mind boggling.
Wilt was considered super human. He was 7'1″ and was around 275 pounds during his playing days. There are many stories that have been told about Wilt's strength. One of which he dunked the ball so hard that after the ball went through the rim and landed on a players foot and actually broke his foot.
Wilt Chamberlain changed the game on defense. When he first started playing a player was able to touch the ball when before it were to go through the hoop, but after the league was able to see just how dominate he could be the league had to put in a new goaltending rule. This rule was so that you could only hit the ball on the way up or at its peak you could not block it on the way down, and if you were to touch it the other team would be how ever many points that shot would have been worth.
Wilt's dominance was so unbelievable that in one game he scored  100 points. Also for entire season he averaged 50.4 points a game and 25.7 rebounds a game. To make things more impressive Wilt played during the era of the "Big Man" where centers ran the game so he was playing great big men such as Bill Russell and Kareem Abdul-Jabbar every night.
Wilt is often forgotten about because he played so long ago and the league has changed a lot since he last played so many people have forget about just how dominant he was.
Wilt should go down as one of the best players to ever play in the NBA, but will he ever get the recognition that he rightfully deserves?