Boy's soccer sees improvement despite struggles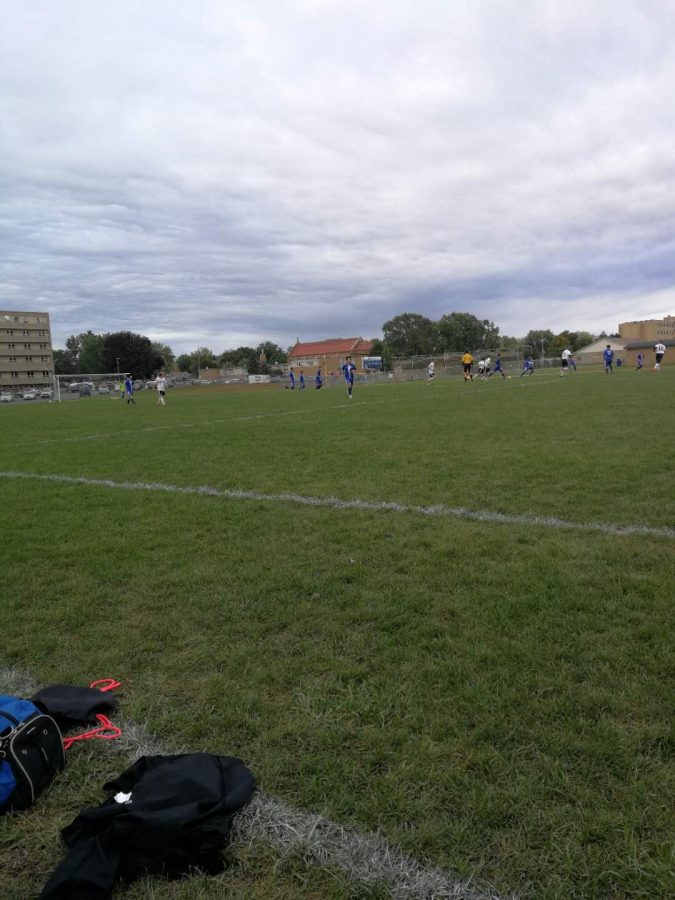 Jerry Yang, one of the three captains in boy soccer varsity team, plays either defensive midfield or central defense depending to the strategy the team uses.
On September 27, Cotter defeated 3-1.
"The cooperation of our teammates has become better throughout the season, and our opponent was strong enough to be 'invincible', "  Yang said.
Yang said the coaches are not only patient and kind, but are also brave enough to change the strategies on the spot in order to fit the team.
"There are tons of different practices that have helped us to improve our skill too. The one I learned the most was the shooting drills, in which I had learned a the shooting skill that fits me the best. "
Yang has confidence in the team and sees they have grown a lot.
Oswin Chen is a member of JV team, who plays left defense.
"My team is not very good, but I like it," Chen said.
Most of the members in his team are 8th and 9th grade, as their opponents are mostly high schoolers, and Oswin believes this to be the reason they have lost so much.
On September 26, Cotter soccer team just had a game with La Crescent-Hokah.
"La Crescent Hokah is a very strong team, I felt that we might lose even before the game started."
Just as Oswin worried, the game ends with 7-0 La Crescent victory.
"Their team outnumbers us. They could frequently switch their players, but we can't."
He believes, however,  there is a chance to win their next match.
Jesse Liang is a member of boy soccer varsity team, who plays outside midfielder.
"I felt my team have some problem on communication, beyond that we are pretty good."
On October 4, they defeated Caledonia high school 4-2.
"I think I did my best, and every one in team cooperate well."
He believes their practice helped them won the game, passing, shooting and defends.
Also he has confidence in the team and the next game.
The season is coming to a close and the team had more losing than winning; yet, it was never the time for them to give up. Until the news is published, a few more games still await the Cotter boys soccer.