Having a hoot at Ecker's
Hang on for a minute...we're trying to find some more stories you might like.
Ecker's Apple Farm hosted it's annual fall music festival, the Hootenanny, on Saturday, October 15.
Featured bands in the main tent included Them Coulee Boys at 5:30 followed by Pert Near Sandstone at 7:30.
Attendance at the Hootenanny has steadily increased over the years and this year seemed to be no exception, despite slightly chilly weather.
Cotter Teen Press members Alisia Hull, Betsy Nagel, Coco Costello, Shawnessy Andresen, Cecilia Galke, Olivia Moore and Charley Schroeder attended the event and spoke with other attendees about the event and apples.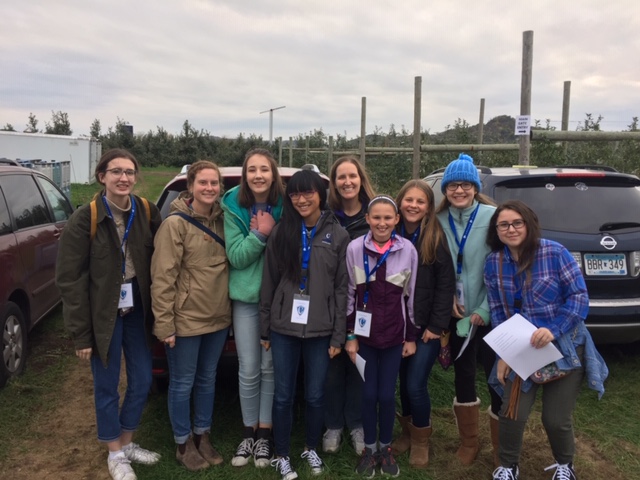 The group also interviewed members of the headlining band Pert Near Sandstone.
The Hootenanny is an annual event that has grown in size every year and now has two large tents for music, food vending trucks, and beverage stands, as well as all kinds of apples.