Gardner named 1st team all-state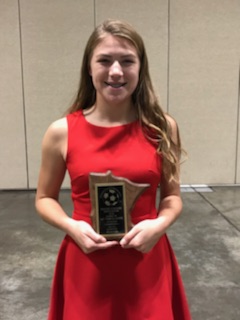 Hang on for a minute...we're trying to find some more stories you might like.
Olivia Gardner was named first team all-state soccer.
Gardner received the award at a banquet at the Xcel Center on Sunday, October 21. . She was the only 9th grader to be named to the all state team.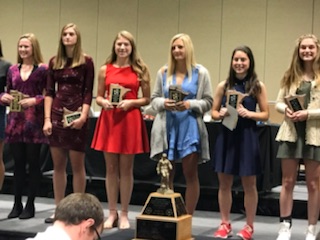 "It was a really good season, I felt like I did my best, and I could not have done it without my team,k" Gardner said. "The banquet was really cool, being the only 9th grader was crazy, and I was really excited to get 1st team"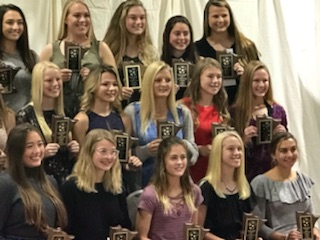 Her teammates loved playing with her. "She was more confident and effiicient this year, she was a good teammate," said senior Abbey Allen..
"We really enjoyed playing with her, and we all had really good chemistry. We knew what we were getting every game from her." said Gloria Flanagan, a team captain.
Olivia's parents Chris and Cathy Gardner both attended the banquet. They said it was amazing event and they were proud of Olivia's effort and achievement and they are excited for what is to come for the team in the next few seasons.