Winona Congress convenes
Hang on for a minute...we're trying to find some more stories you might like.
The 2018 Model Legislation event was yet another success for State Representative Gene Pelowski (D).
There were approximately 106 students that participated in the event and six institutions of learning: Cotter High School, Rushford-Peterson, Austin, Winona Senior High, and two colleges; Minnesota Southeast Technical College and Winona State University, which hosted the simulation.
Cotter sent a delegation of five students: Vivienne Warner (President Pro Tempore), Coy Allen Pederson (Senate Floor Leader), Viva Graff (Committee Chair ), Hart Kerr (Representative), Sophia Stango (Senator). There's no partisan affiliation, but schools tend to emulate partisan division by voting for their fellow peer's bills.
The Tau Center is an excellent venue for such an event. Both chambers, being the Senate and The House of Representatives had their own respective rooms. The WSU student organizers and Rep. Gene Pelowski outdid themselves with the precise planning and detail for the experience to have a genuine feel to it.
Although Cotter sent only five students, the positions they held were of paramount importance. Three out of the five students received gavels as tokens of their office: Vivienne Warner, Coy Allen Pederson, and Viva Graff.
The simulation is realistic. Students must court members of different schools in order for their bills to have any kind of chance whatsoever. It was because of Cotter's small delegation that each delegate's bill failed. However, the experience was invaluable and despite the disappointment it was an enjoyable experience all-around.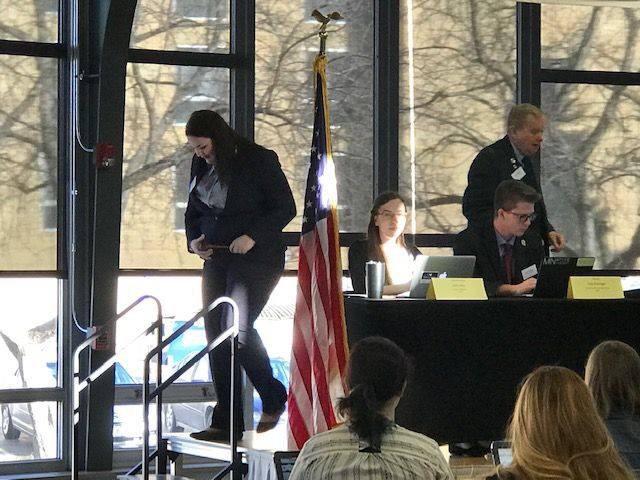 Senator Pro Tempore Vivienne Warner exits the stage after being sworn into office.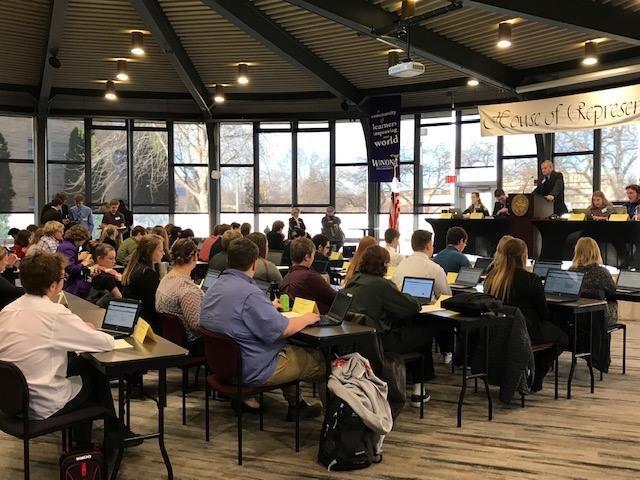 The Tau rotunda served as the chamber of The House of Representatives, which Rep. Viva Graff and Rep. Hart Kerr spent most of their time.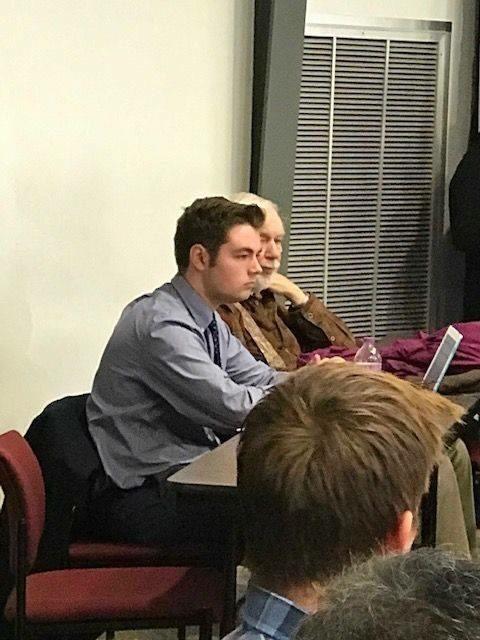 Senator Pederson eagerly awaits breaking into committee to kickoff the legislative process.