Cotter girls excel at Heartland, Pings qualify for Nike race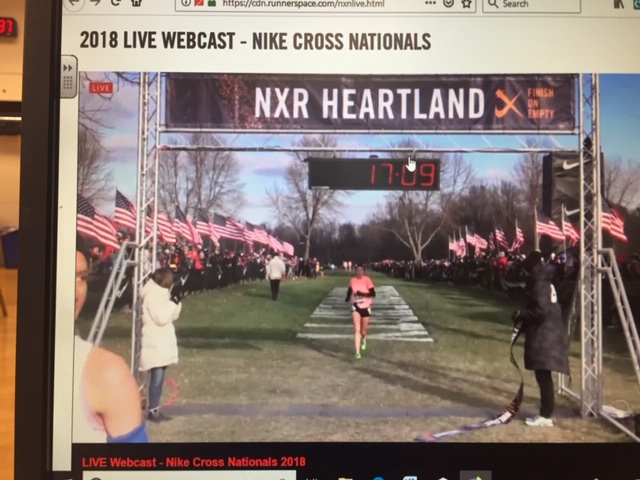 In a post-State meet race, the Cotter girls had a great showing at the Nike Cross National qualifier in Sioux Falls on November 11, and Grace and Lauren Ping qualified for the national meet in Portland on December 1.
The sisters qualified at the Heartland regional meet where the two ran outstanding times.  Grace finished 2nd with an outdoor best of 17:10 and  Lauren ran 17:29 to place 3rd. The Heartland regional brings the best runners from six states to compete and the top  individuals and 2 teams qualify for the national meet.
Teams must run as a club and with Megan Ping as coach the Cotter girls ran as Winona, using the "Project Gold" name and logo.
Cotter students who competed as a team also included Morgan Arnold (18:10) 2oth. Claire Ebertowski (19:49) 160th, Aubrey Williams (19:57) 175th, Fatima Mota (22:26) 247th.  The team, running as Winona, finished 6th and defeated many top teams from the state and region, including class A state champion Perham and perennial power Stillwater.  This finish places the team in the top 30 in all classes nationally.
Grace and Lauren will  compete in Portland on December 1.