Frozen River preview at Cotter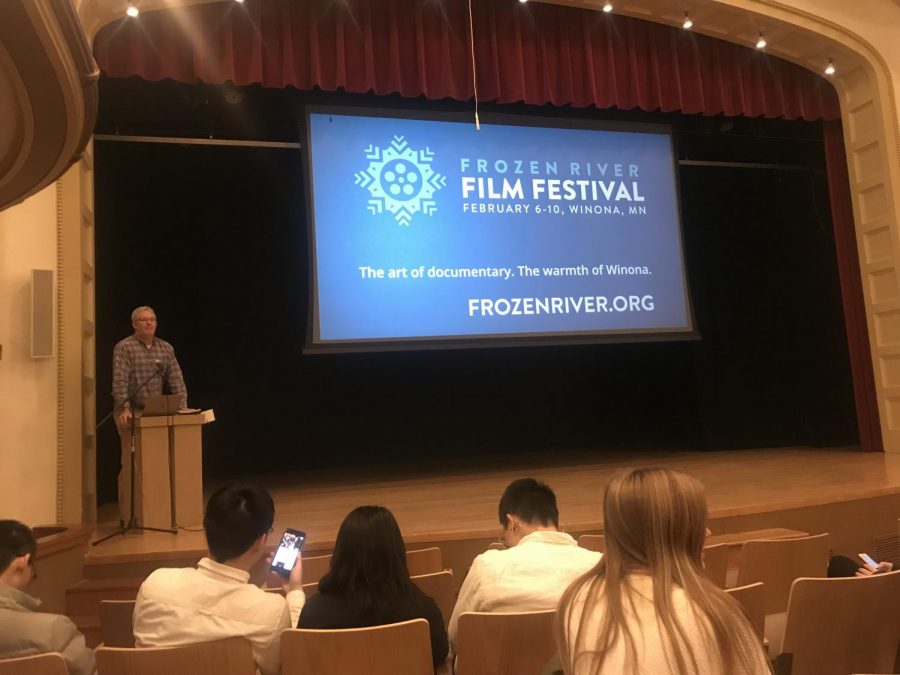 Sara Enzenauer, director the Frozen River Film Festival, presented a preview of the festival at Cotter on Thursday, January 17,  during 8th hour assembly.
Four short films were shown: Dedicate, about filming orcas, Inflatable People, about pack rafting in Sweden, Surf Anywhere, about river surfing in Canada, and Brujas, about an girl skateboard collective in New York.
The Frozen River Film Festival will be showing at Winona State, Winona 7, St. Mary's University, and Island City Brewery on Feb. 6-10.  Admission is free for students.