Locked in before big game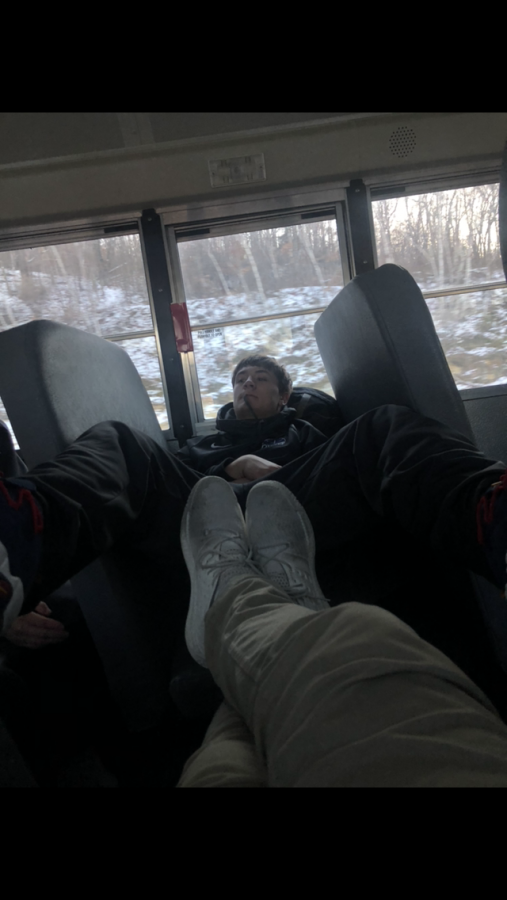 Connor Yocum mentally prepares for his basketball game on the long bus ride to Adams, Minn.
The Southland Rebels have been a boys basketball rival since Cotter joined the Three Rivers conference some years ago.
The Ramblers went on to win 61-55 in a thriller and Yocum put up 14 points, 5 rebounds, and 3 assists.