9th grade girls team earns tourney title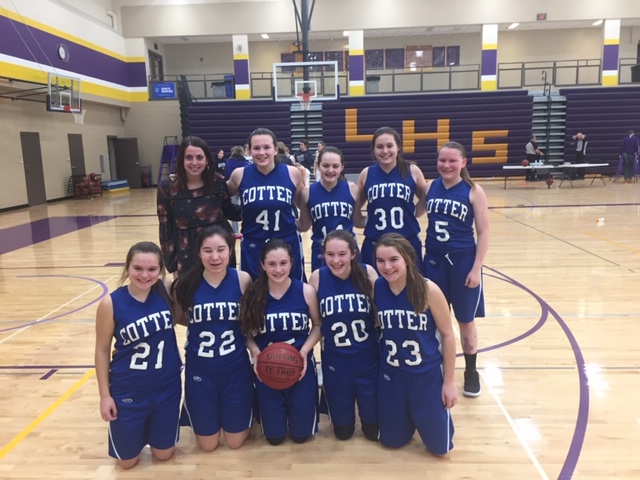 The 9th grade girls basketball won the annual Lourdes basketball tournament last Saturday. The girls won 3 games, as they played Pine Island, Mayo, and Zumbrota Mazeppa.
This is an annual event hosted by Lourdes that Cotter has been going to for years, but this is the first year they've won it. In the opening game they defeated Pine Island by a wide margin.  In game 2,  they had a see-saw battle with Mayo and earned a 2 point win.  Mayo is a 4A school, while Cotter is 2A, which makes the win even more impressive.
Perhaps the most impressive part of this tournament victory may be that they did it without freshman Megan Morgan, Sera Speltz, and Olivia Gardner, who are all full time varsity players.
Leading scorers on the day included Sofia Sandcork and Allyssa Williams, but scoring, defense, and effort was well distributed through the whole team.
"We play great team defense and that carried us to the championship game, " Megan Costello said.
"It was tough down the stretch because we were all very tired come the second and third game, but we fought through it," Williams added.