Emily Tullis: working hard to stay balanced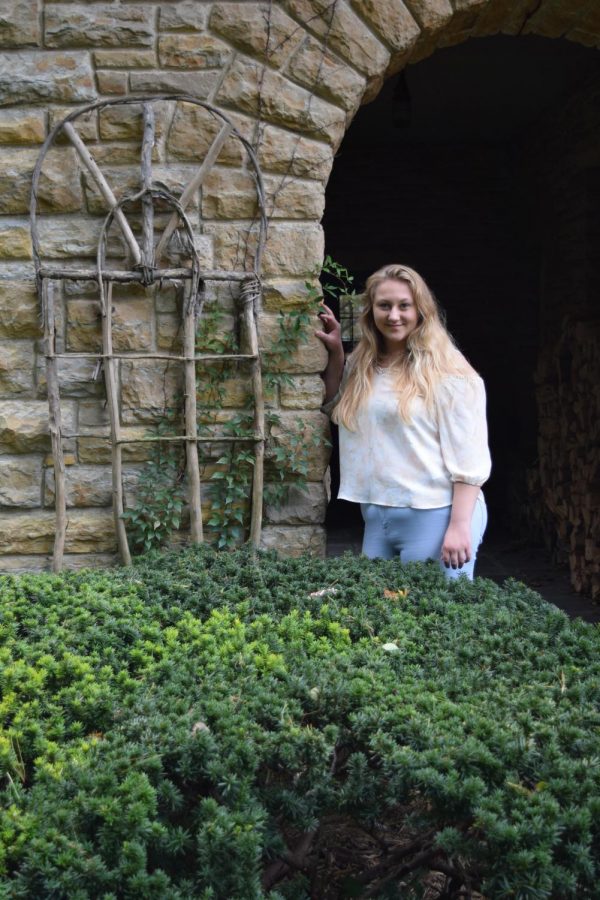 If you ask a typical 17 year old what they do in a normal week, you will hear about watching Netflix, hanging out with friends, or playing some kind of sport. Emily Tullis is no different, but she doesn't always get the chance to squeeze some of those fun things in.
Emily Tullis grew up in Winona and she does enjoy reading, hanging out with her friends and watching Netflix. But, unlike some, she had the ambition to get a job when she was 14. Emily realized she wanted to get a job when her mom told her brother that he needed to get one.
"I wanted to get one before him," Tullis laughed.

Bringing out her competitive side, she put her mind to it and looked for jobs that were available. Noticing that the choices were limited, she decided to work at McDonald's.
"I chose McDonald's because it is one of the only places that hires 14 year olds."
Emily got the job and she has stuck with it ever since. Emily is now the manager at a local McDonald's and has more responsibility than a regular teenager. She runs floors, teaches orientation classes, she is the head of all of the marketing and promotional material in the store, checks in trucks, does deposits, and also does the more the basic stuff like prepare food and run the registers.
"I work about 25-30 hours a week. I work after school two days a week, Monday through Friday, and then both Saturday and Sunday usually about nine hours. Depending if I have speech going on."
As if Emily has any time left, she very involved in extracurricular activities as well. She is the student council president, on the speech team, and not to mention having to handle the school work that piles up.
"Emily is very dedicated and competitive. She is having a successful speech year," said, Ms. Emily Shriver, Cotter English teacher and one of the speech coaches.
"
Emily is a dedicated student, and she is a great example of someone who rises to the occasion and perseveres though challenges"
— Anna Koopman
Emily, on top of her other responsibilities, is also the Cotter's student council president.
"Emily has been a tremendous leader for our student council this year. Emily is a dedicated student, and she is a great example of someone who rises to the occasion and perseveres though challenges," Anna Koopman,  part of Cotter's administrative team and Student Council adviser.
Getting a job at such a young age, and maintaining it has its advantages and disadvantages but Emily does not recommend it for everyone. From late nights studying, and hanging out with friends, to early mornings at work. This lifestyle is not meant for all high schoolers to keep.
" I also do PSEO classes at Winona State and am super involved at school. It can get really stressful if not handled properly. I think high schoolers should just focus on school and being involved with extracurricular activities at school unless it is really necessary for you to have a job. Although I have done a lot in high school, I think that everyone should have a chance to enjoy it while it lasts. Honestly high school flies by so quickly and you are going to want to remember all the sporting events and plays, and fun times you had with friends rather than remembering you worked a lot."
"
I think that everyone should have a chance to enjoy it while it lasts."
— Emily Tullis
Beyond her 30 hours at work, and 30 hours at school, she has little time left to do what she wants, if she wants to stay ahead.
"You don't get to be a kid as much as your friends. I can't go home from school and watch Netflix all night. I have to prioritize everything, and sometimes I miss out on events. I am never able to have sleepovers on the weekends, and when I do I usually have to leave at 3:30am because I work 4am-1pm. It takes away a lot of your freedom because it is a responsibility."
Although this lifestyle is not the right choice for everyone, it does have its benefits.
"The benefits are, you are able to financially support yourself, and you are able to gain valuable life skills that you can use for the rest of your life. Working in customer service has taught me patience beyond belief! I also am able to walk out of high school with two years of management experience and four years of having the same job, which future employers will love."
Emily has developed skills she will need when she gets a job after college. She doesn't regret any of her decisions, because they have all shaped who she is today. She's had to adjust some aspects of her life because of it, but she  recognizes that because of her understanding work environment, and her choice as a 14 year old, she is on a good path.