Claire Nichols active h.s. experiences informs future direction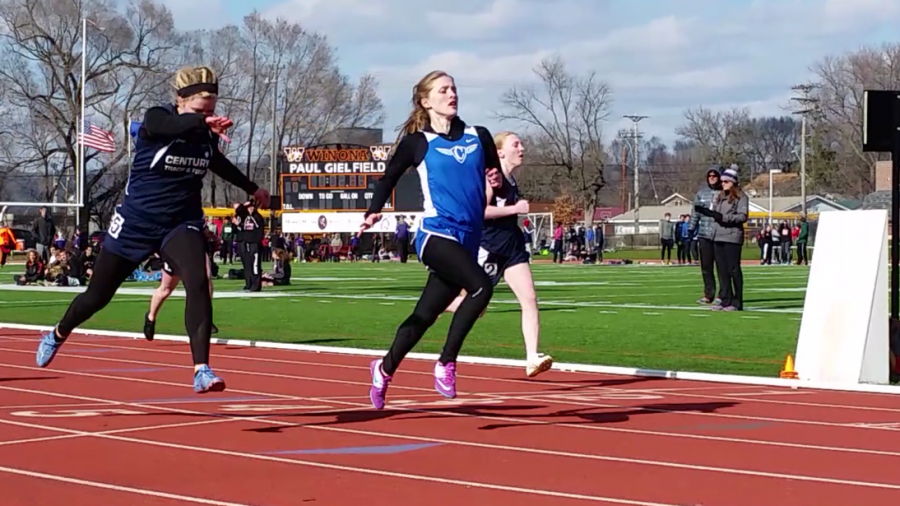 For some senior year is time to kick back and take a breath, for Claire Nichols it means deciding how to pursue a career where she can help others do the same.
Nichols is a Cotter senior who began going to Cotter Schools when she was in the 7th grade. Like most seniors, she's been making major decisions for her future and career.
Claire has decided to attend Saint Kate's college in Saint Paul, Minn. She has also chosen to major in respiratory care, which is a major involving caring and attending to patients with respiratory medical issues. Respiratory therapy is the healthcare field that assists patients with cardiopulmonary (heart/lung) illnesses and breathing difficulties. Respiratory therapists and respiratory therapy technicians assess, treat and monitor these patients.
Claire decided she wanted to become a respiratory physician because her grandfather died of mesothelioma and both she and her dad suffer from asthma.
"Claire has a passion for helping others, and I would not want to question it. I am very supportive of her decision to pursue a career in a medical field,"  Christine Nichols, Claire's mom, said.  Christine, who attended Winona State, is very supportive of her pursuing the medical field.
To find this direction, Claire's has been very active in high school trying many activities. She has participated in jazz band, Irish dance, marching band, book club, track and field, along with working a job at Riverport. Running sprints and hurdles in track  were Claire's favorite activities in high school.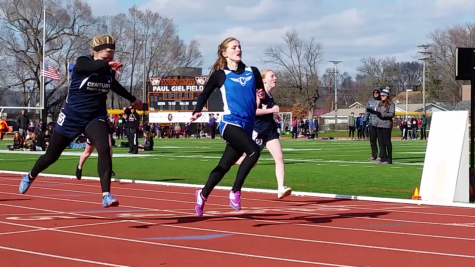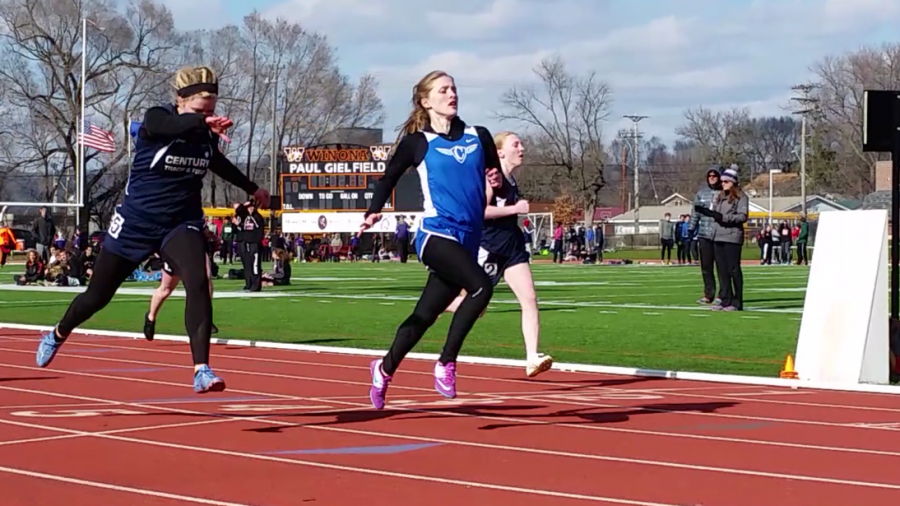 "Everyone should try hurdles at least once," she said.
Being such a successful and driven student can be demanding, so having supportive parents is crucial.
"All the late nights, driving lessons, cooking lessons, failed exams, band trips, sporting events(even in the rain), dances, and coffee runs have made being a parent so worth while. I hope Claire will look back and realize how all of these experiences have helped prepare her for future success," Mrs. Nichols said.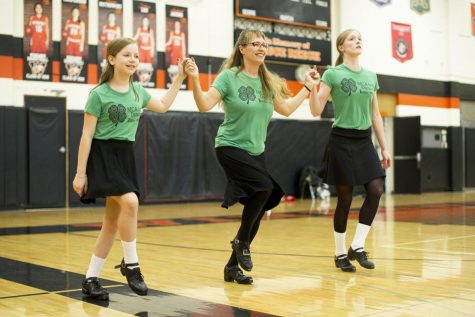 "
It is such a humbling experience, as a parent, to see your child start taking charge of their education and their life"
— Christine Nichols
Claire and her family hope that all the school activities will pay off, teaching her lessons for her life or career in the future. Being an athlete at Cotter and having asthma always pushed her to be her healthiest and also was an inspiration her to follow her future career as a respiratory physician.
Making her college decision hasn't been easy, she also visited Gustavus Adolphus college in St. Peter, Minn. and Luther College in Decorah, Iowa.
Claire says seniors looking into colleges and majors should think hard about what they're getting involved with.
The end of high school is bittersweet time for parents, and Mrs. Nichols is no exception.
"It is such a humbling experience, as a parent, to see your child start taking charge of their education and their life," she said.