Britney Meier lifts her way to State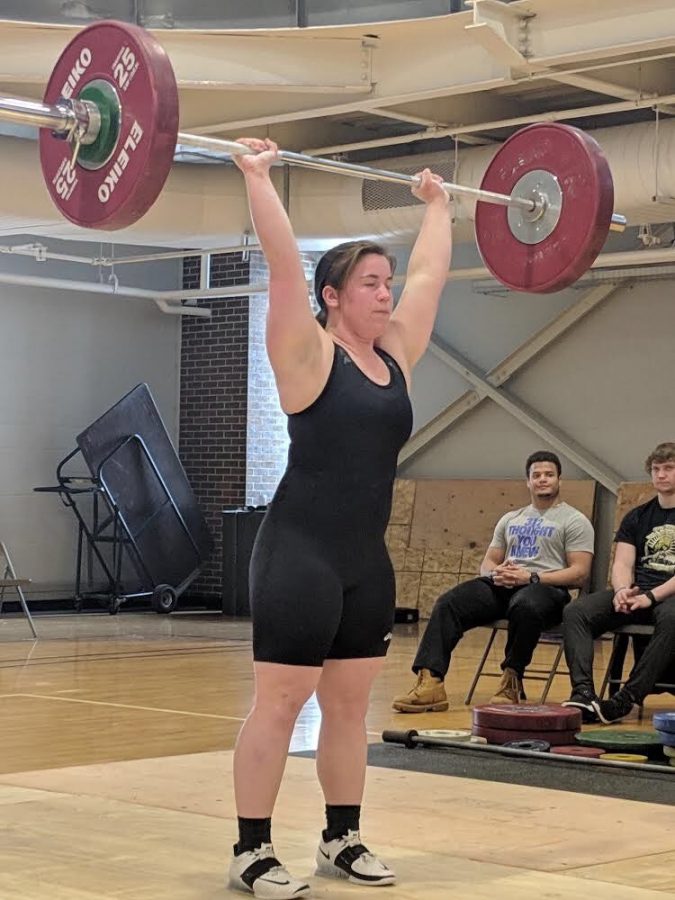 The journey to State for weight lifting has been a long hard journey.
Britney Meier, a Cotter senior,  started weight lifting her sophomore year. Meier said Alexa Hesch, Cotter class of '19, was the reason she joined weight lifting. Alexa thought Britney would be good at it and told Britney to try it so she did.
Britney trains every day after school.
"The snow days had a huge impact on when I could lift. On snow days I can't lift which means I cannot get stronger,"Britney said
"I had a pattern for Britney. She would do medium, heavy, medium light, and then heavy weeks. Britney would do for training would maximize her strength for meets," Ben Charles, Britney's strength coach, said.
"My main goal going into the season was just to keep beating my personal best.  It's nice to win meets but I'm ultimately lifting to get stronger and become an all around better athlete," Meier said.