Three musicians honored at Spring concert
Cotter band students earned their customary thunderous applause  at the Spring concert at St. Cecilia theater on March 22.
Aidan Carlson, Emily Liang, and Claire Nichols were all given special awards for their musical prowess. Aidan Carlson was awarded the Louis Armstrong Jazz Award, which is voted upon by peers for demonstrating "superior musicianship."
Emily Liang, a senior, was awarded the John Phillip Sousa Award. A student must exemplify outstanding achievement in band and must be a loyal member to the band program.
Claire Nichols also a senior was awarded the James J. Carroll Award for living out a life of faith and love for music.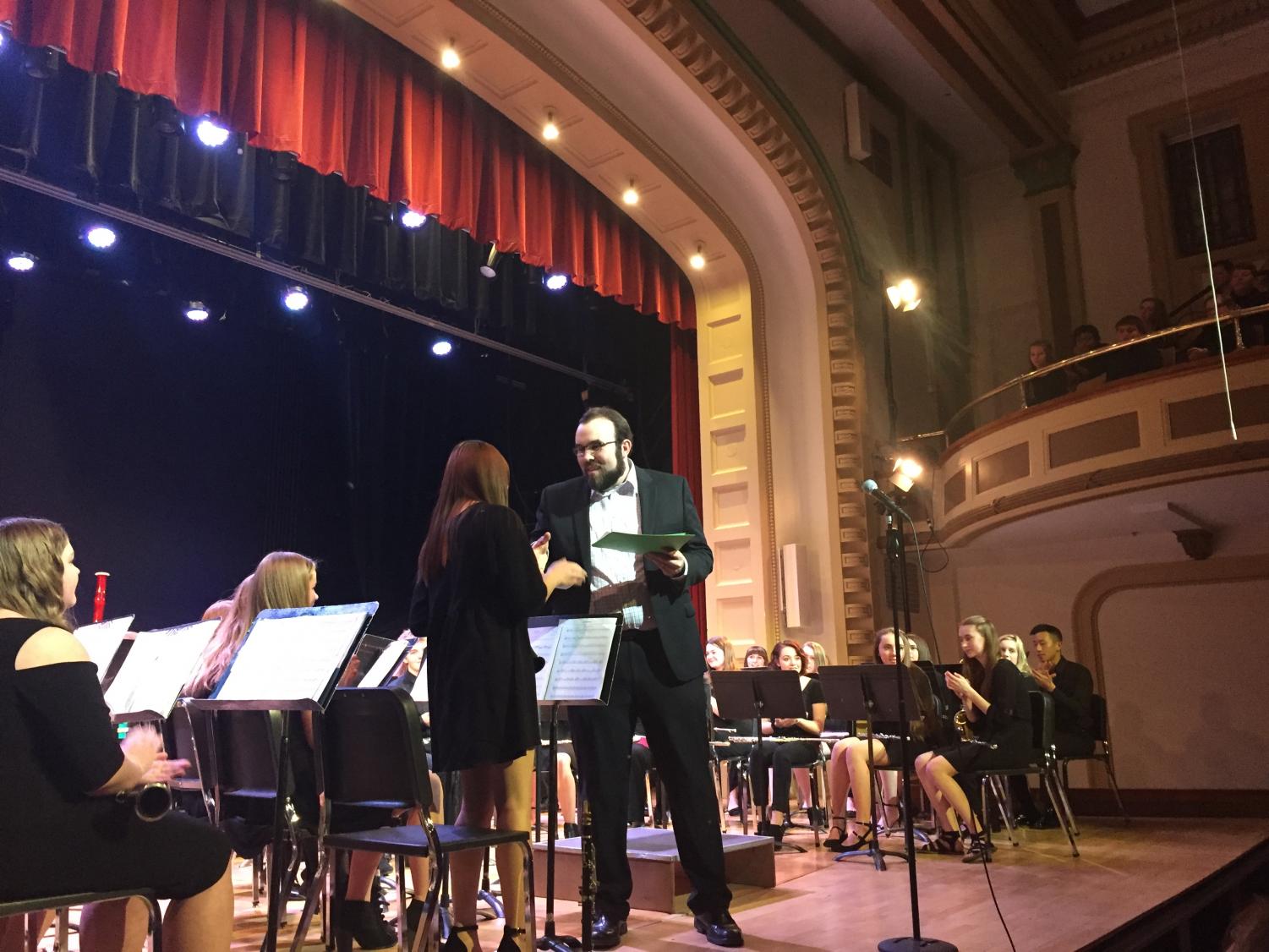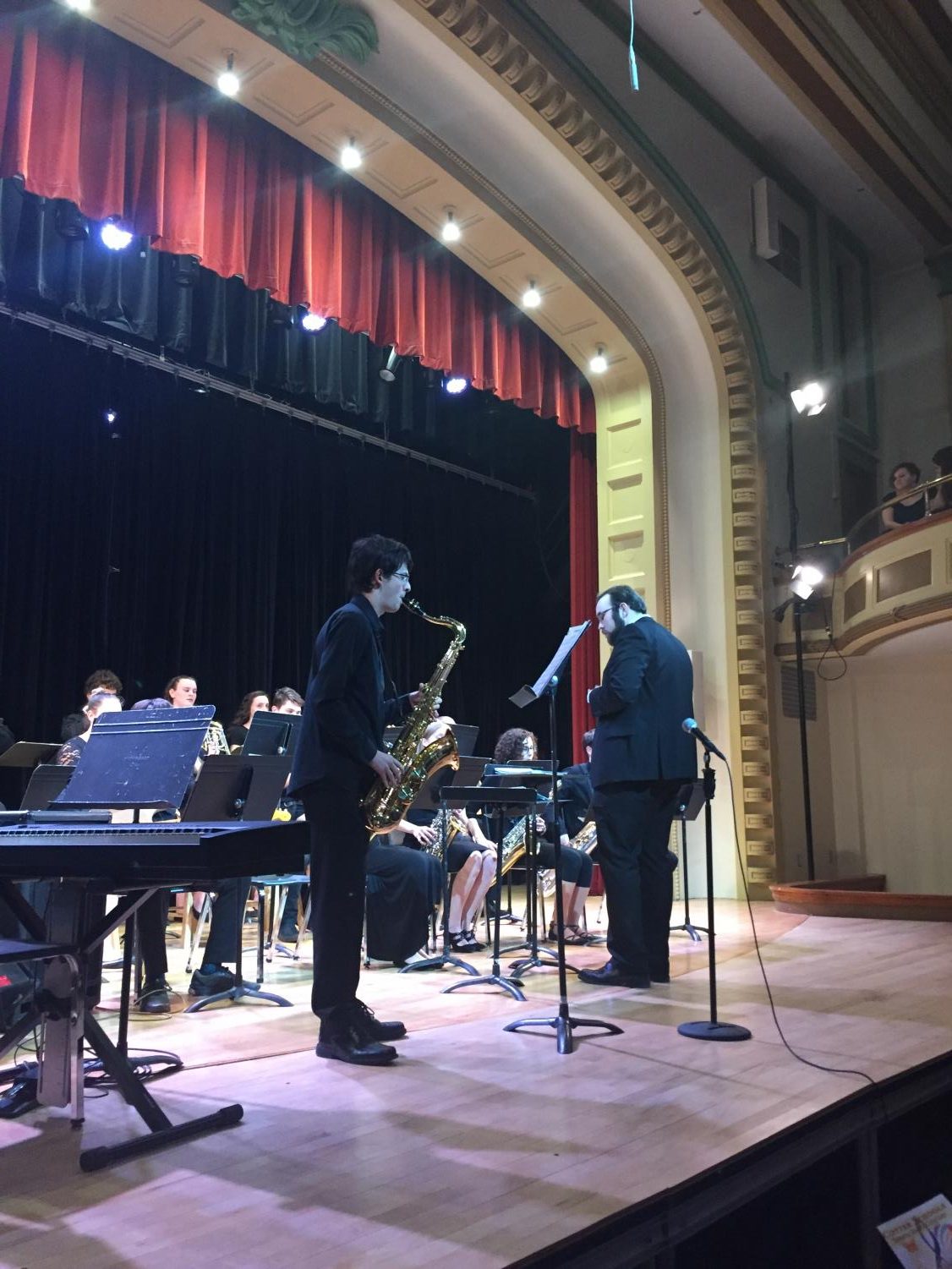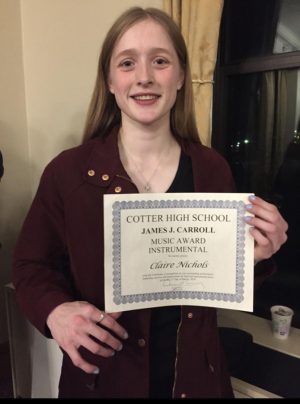 Leave a Comment