Adapting to a New Tennis Season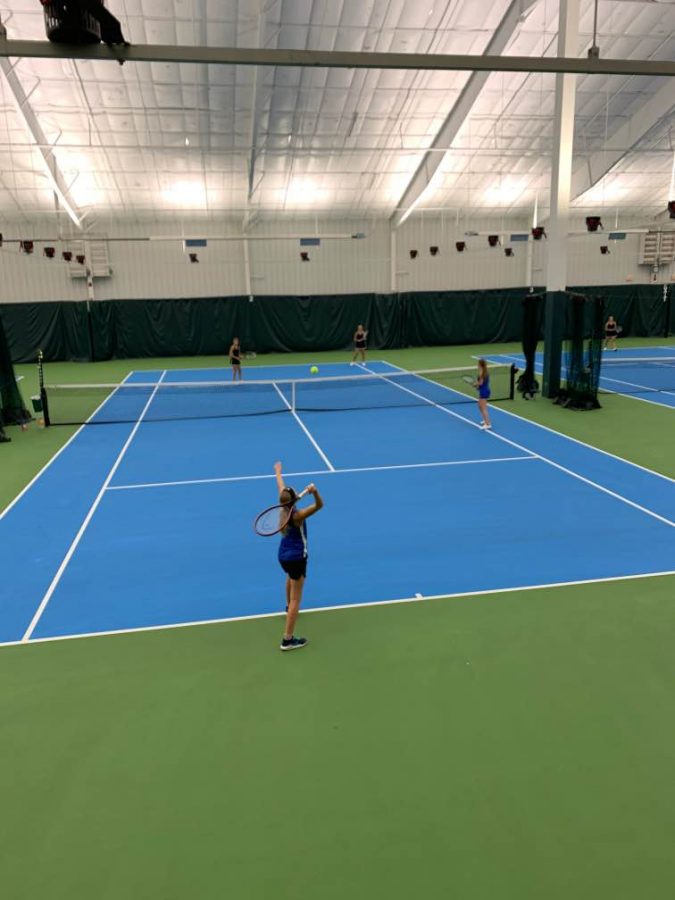 The 2020 Tennis season looks considerably different this year with new COVID-19 guidelines and restrictions.
From masked-up bus rides to socially distanced matches, it a strange season for tennis players.  Practices have been split up to accommodate the entire team and bus ride stops have been eliminated.  While COVID-19 restrictions have impacted this year's tennis season, players are grateful for the opportunity to still participate in the sport, considering many sports have been canceled or delayed.  Sophomore
"COVID-19 has been difficult to adapt to, but I'm glad we have a tennis season this year," Rambler Olivia Moore said.