Lexi Licheng busking in Dali
Dateline: Dali, Yunnan, China
Busking opens up  new doors.
Cotter senior Lexi Licheng has enjoyed singing for a long time, and she practices all the time. One year ago, on a trip to Dali, Yunnan, she accidentally found a wonderful new way to share her beautiful voice.
Lexi started singing when she was a kid. She once performed on Children's Day, which also made her feel less pressure on the performance.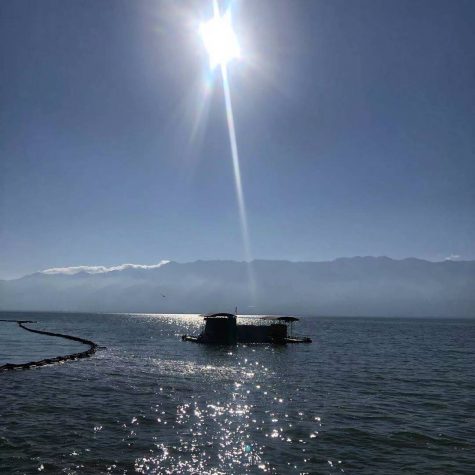 Dali, Yunnan, is a picturesque place. This city is famous for its natural scenery, and its historical and cultural heritage. Dali is praised as one of the most charming cities in China.
Lexi was charmed by the beautiful scenery and rich cultural life around the city from the first moment she arrived there.
While she was there she tried singing on the street, or busking. She likes to sing folk songs the most, which matches the style of the city.
"Oh, this experience made me imagine a life with travel to tourists' cities like Dali with friends or alone, playing at day, and performing at night to pay my bills for the travel," Lexi said.
In Dali's Old Town, a popular place , she and her family saw some buskers singing. At first, she did not join it, but she had interest in joining them. Her family knew that she loved to sing as well as to act. Her family and crowded around heckled her into singing, and of course she could not refuse them and she soon got into the act and sang for two or three hours at a time.
Since then she has started to look for musicians who are on the street play and join them when she is traveling.
"Then I found out it's something I really enjoyed and turned to be more active, which means, I started to seek opportunities and ask about if I can join them," Lexi said.
There is no doubt that her first performance was a great success. Even for the first time, her singing level was praised by the buskers and surrounding audience.
Lexi's singing also attracted a visitor who was broadcasting the sights of Dali Old Town. He live streamed Lexi's performance and made it available to be seen by thousands of people.
"The reaction was pretty good, I would say. Some of the performers I joined or the audience will wonder if I'm a professional singer or a music-major student or something." Lexi said.
After busking in Dali's Old Town, she did busk in two other different places. Similar to her first experience, these performances have been highly praised by the buskers and audience. She also shows the expectation to do more busking in the future.
This experience also gave her a new perspective on singing.
"I think those experiences just made me realize even though vocal performance might not be the route I concentrate my life on, but I truly enjoyed it and it is really a method of relaxing myself by immersing myself into performing and not thinking about the other pressure in my life."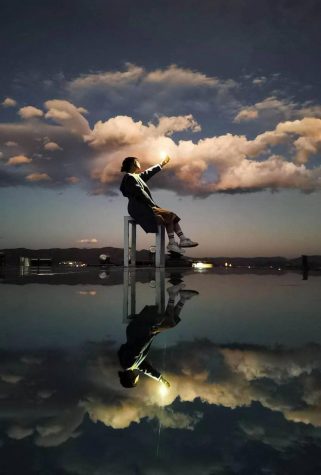 Leave a Comment