A look back at the 2011 Japan nuclear crisis
Ten years ago life in Japan was drastically and suddenly altered.
A 23-foot tsunami cut the power supply and cooling abilities of three Fukushima Daiichi nuclear reactors, causing an acute radiation syndrome and reactor meltdown.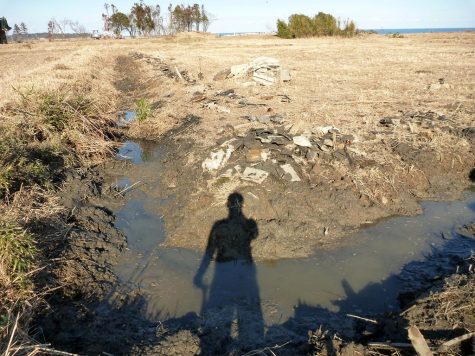 On March 11, 2011, cooling systems at the Fukushima Daiichi Nuclear Power Station in Japan failed soon after a massive earthquake; measured by the U.S. Geological Survey to be a 9.0.
Sunday, March 12, the first explosion occurred at reactor No. 1, with radioactive material detected outside the plant shortly after. By Tuesday, all three reactors had exploded at least once, and over 200,000 residents had been evacuated from surrounding areas. Russia sent two emergency specialist teams to Japan and made extra deliveries of natural gas to Japan to aid in the sudden crisis.
Meltdowns occur when a nuclear power plant's systems fail to cool the reactor's core, causing essential rods within the reactor to overheat and melt. The vulnerability of the core could cause radioactive materials to be released into the surrounding environment; the reactor remains unstable until it is repaired.
The CDC says, "acute radiation syndrome is an acute illness caused by irradiation of the entire body by a high dose of penetrating radiation in a very short period of time (typically minutes)." Learning from Chernobyl, whose evacuation did not occur until 24 hours after the initial accident, Japanese authorities began evacuating within hours of the first alert.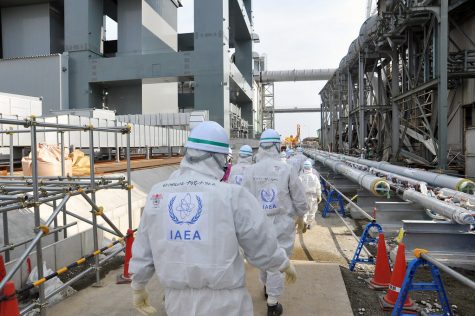 According to a report by the Rebuild Japan Initiative Foundation, leaders secretly considered evacuating Tokyo, constantly downplaying the extent of the situation to the public.
"There was a lot of concern, distrust and ambiguity around how effectively the government had actually been able to contain the nuclear radiation," Cotter alum, Gillian Rendahl said.
Rendahl graduated from Cotter in 2010 where she became close with some international students from Japan and Korea. After graduation, she spent a summer in Seoul, Korea with her friends and their families, where she grew interested in Asian cultures. She was finally able to study abroad in Tokyo, Japan her third year of college at St. Olaf.
"I spent the 2010-2011 academic year at Waseda University in Tokyo. I lived with a host family and took Japanese language classes, as well as liberal arts courses; in English. During our one-month winter break, I spent a month at Cotter's sister-school Okinawa Shogaku as a teacher's assistant."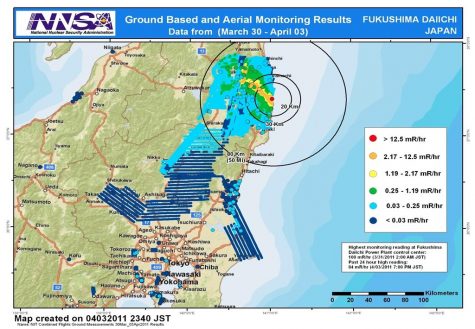 "After the earthquake, I was home in Winona for about six weeks or so, and then was given the clear to return to Tokyo and finish out the program. After graduation from St. Olaf, I went back to Okinawa Shogaku for a one-year English teaching position, and then moved to Tokyo where I've been working in the HR field since."
On March 11, 2011, Rendahl was traveling in Hiroshima, Japan and was completely oblivious to the incident until several hours later. "I ended up being delayed about 3-4 days to get back to Tokyo because the trains weren't running into/out of the Tokyo area for some time. I heard from my host family that on 3/11 the streets were packed with people walking back home from their offices, some of them walking five hours or more to get home."
In December 2011, Prime Minister Yoshihiko Noda finally declared an end to the worst nuclear disaster since Chernobyl in 1986, announcing that the reactors were all under control. However, the radiation damage to the area could take decades to clean up, a fund of roughly $14 billion budgeted by the Japanese government.
Rendahl reflects on Japan's efforts to save energy noting that public transportation, and schools, office buildings were reduced to little to no air conditioning. The country also experienced planned black-outs due to the damage to the nuclear power plants.  
"Now 10 years later, I feel like I can better understand how difficult it was for my family to watch the news unfold but not be able to do anything about it. I think Covid replicates this fear and anxiety too- it's really difficult to be separated from people you care about in times of chaos."
Leave a Comment