Personal Finance Decathlon team repeats success in 2nd year
Cotter students succeed competing against students across the state in the personal finance decathlon.
The personal finance decathlon is meant to teach high school students real-world money management and problem solving skills. Concepts covered include earning income, buying goods and services, saving, using credit, investing, and protecting. Cotter students Maren Stewart, Maddie Kohner, Hannah Graff, and Grace Miller competed as Cotter White Team, and Sherry Zheng, Dana Pham and Bao Han competed as Cotter Blue Team.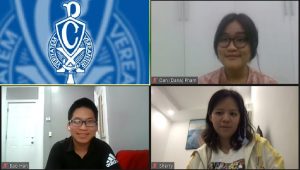 The competition is two parts, the first is a 30 multiple-choice question team qualifier, which took place virtually throughout March. Each team's final score is a combination of the top 3 scores on the team. Cotter Team White finished as top 12 in the state, advancing them to the second round which will take place virtually in late April.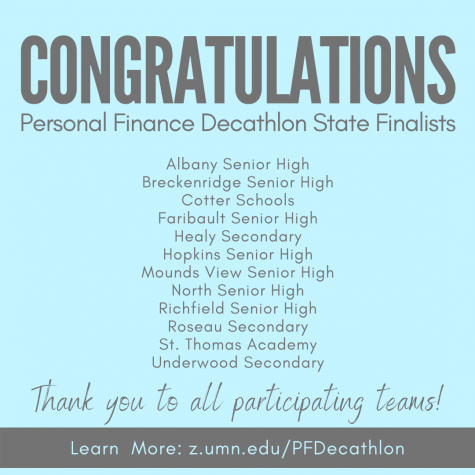 To prepare for the competition, Cotter students completed a self-guided online curriculum consisting of 7 modules. These modules taught all of the competitors invaluable life lessons.
"I learned I need to open a savings account!! And I now know a lot more vocabulary about credit cards, loans, taxes, and house and car payments!, "Maren Stewart said.
Mr. Howard had some advice for the team members.  "I sincerely appreciate your desire to dive into this material and learn how to apply personal finance topics to your lives." He also said he will be covering some of these important topics with the rest of the seniors after Easter Break.
Although this is the first year students have competed virtually, Cotter has competed in the decathlon before. Last year, Cotter students Mary Morgan, Rita Row, Ceili DeMarais, and Joey Renk participated, earning Cotter a flashy trophy now displayed in the theatre where Mr. Howard holds his classes. Cotter White Team hopes to add to the personal finance trophy collection.
In the second round of the competition, Cotter White Team will create a unique budget for a fictional family that they are provided financial information for. In two hours, they will create and present their financial plan to a judge. This will take place on April 21.
Leave a Comment