On the road again with Mr. Christenson
After 15 long months, Mr. Christenson is back on the road recruiting for Cotter.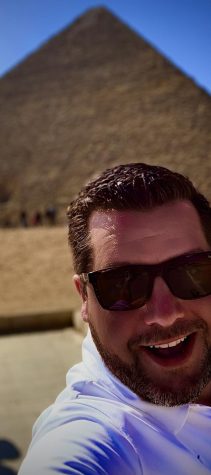 Mr. Christenson, Cotter's director of international admissions, gave the Chronicle this report on his first recruiting trip since the onset of the pandemic.
"The trip went really well. Note the past tense! I arrived back in the United States late yesterday. Now, I'm just enjoying the jet-lag…
This trip (and others like it) typically are composed of two different activities: Educational Agent Training and Student Fairs.  For reference, an "Educational Agent" is a group or individual that Cotter will work with to help us promote Cotter Schools to potential students in their area.
For Educational Agent trainings, I meet with current, or potential agents, and present to them about Cotter Schools. We discuss Cotter's curriculum, athletics, activities, facilities, student life, and the admissions process.
At student fairs, which are my favorite, I present to a large number of families and students. I then meet with them individually to learn more about what they are looking for in a school and go into more detail on Cotter.
For this trip, I visited four different countries (Cairo, Egypt – Tbilisi, Georgia – Belgrade, Serbia – Istanbul, Turkey). This was an exciting trip for a few reasons. First, it was my first trip in about 15 months. So, I was really excited to get back out there an do these activities in-person rather than over Zoom. Secondly, this is the first time Cotter has traveled to Georgia or Egypt. It was really exciting to go to these new markets and talk about Cotter and the benefits of attending our school.
In Egypt, I was interview by the Egyptian State Media which was fun and a bit nerve-racking. It was broadcasted to all of Cairo which has 26 million residents. But, I was able to discuss Cotter Schools and the benefits of attending boarding schools in the United States. So, while I was nervous, it was an amazing opportunity and privilege to be able to do that. In addition to  speaking to 26 million people, I was able to meet with some families and agents in Egypt. Overall, Egypt was a great learning experience for me and I believe we will welcome some Egyptians to the halls of Cotter in the coming years.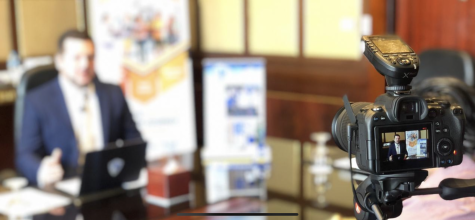 My next stop was in Tbilisi, Georgia. This was a new market for Cotter as well. It was also the highlight of the entire trip for me. The city of Tbilisi and it's people were absolutely amazing! I was able to meet with an agent that I had previously met at an ICEF conference in Long Beach in 2019. Her agency hosted two student events that were both incredible. I met with well over 50 students during my time there… I also interviewed by one of their local TV stations to discuss Cotter and boarding schools. This was just going to broadcasted to 2.5 million people, so no big deal there.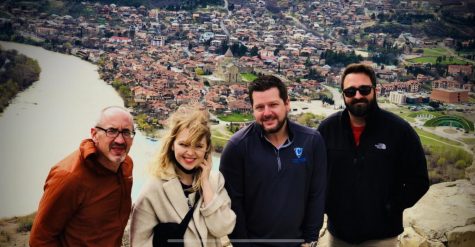 Next was Belgrade, Serbia… This was Cotter's second time in Belgrade. In Belgrade, I had two agent trainings and a student event. I met with about 15 students. I also interviewed a student in Montenegro.
I ended this trip in Istanbul, Turkey. Again, this was Cotter's second trip. Just like in Belgrade, I interviewed a handful of students and conducted an Agent Training.
So, overall, the trip was a great success. First and foremost, just being out on the road and being able to actively recruit and train are huge steps forward as Cotter continues to navigate the challenges that surround us due to the pandemic. I'm very appreciative of Sr. Judy's support and encouragement over the past year and the last few weeks while traveling again. The Cotter community has also been very supportive. I've received many emails and messages of support and encouragement.
What also made this trip a success is all of the wonderful agents that I was able to work with and the families that I met. To meet with over 70 students and families and their agents over the past few weeks; it makes me very optimistic about our international enrollment as we continue to emerge from this pandemic."
Leave a Comment