Shiny additions for summer
With finals just around the corner and the school year coming to a close, anxiety is tangible in the halls of Cotter. Seniors prepare themselves to say goodbye and teachers scramble to make sure their students all their final projects submitted.
However, this anxiety is momentarily soothed as students remember that summer is approaching, and with that, the beginning of a new marching band season.
Cotter's Marching Band is highly competitive, practicing throughout June and early July to prepare themselves for the weekends of competition.
The highlight is the annual "Band Trip," which will be to Colorado this year.
An exciting new addition to the summer program can be seen in band director Andrew Meurer's office hallway.
5 snares, 5 basses, and 3 quints (also known as tenors) stand in a row, still shining from in pristine condition.
"I'm excited because it represents how huge our numbers are this summer and all the kids joining band. We had to buy them because we literally had too many kids for the equipment that we owned," Meurer said.
For the first time in years, the band will include cymbals and marching bells.
"I'm grateful that our boosters work their butts off to be able to afford things like this; so that when I need something like this, it's not a three-year process, they just go, 'Here,' and write me a check," Meurer added.
There are currently 75 students signed up for this marching season, 19 of them in drumline.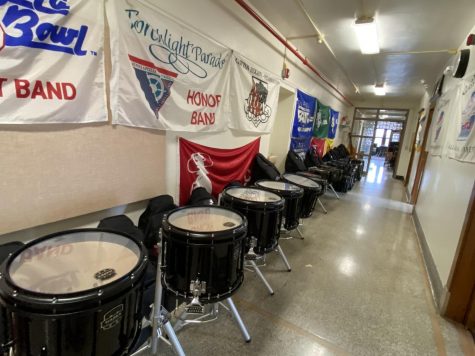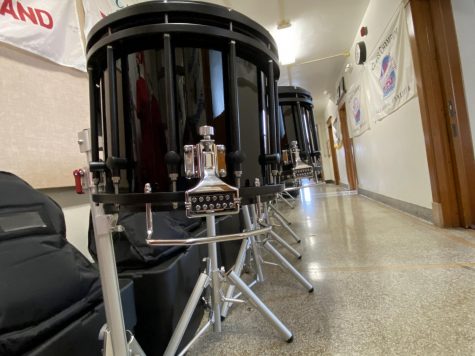 Leave a Comment