Class of '21 adjusts to life after high school
The transition from high school to the next stage of life can be difficult, especially after a year spent dealing with a global pandemic.  The Cotter class of 2021 seems to be handling the transition well, however, whether they are attending four year universities, trades schools, or going straight to work.  Here's an update on a few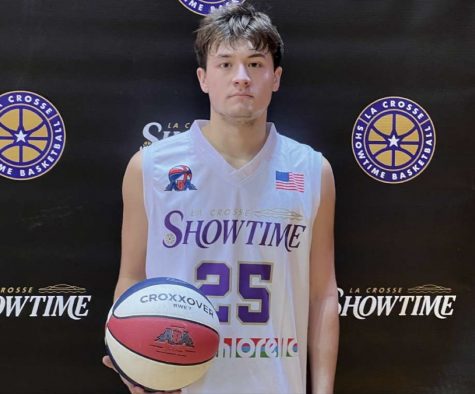 Connor Yocum attends St. Mary's University, in Winona, Minnesota. He likes the education. He is also playing basketball for the Showtime traveling team. He misses his high school friends and said the toughest part of the transition from high school to college is starting new friendships, but he is making new connections.
"It was easy to make new friends just get yourself out there."
Even though it is a big jump from high school in academics. St. Mary's has in person classes currently, and is handling it well by following a mask mandate in the classroom and on campus.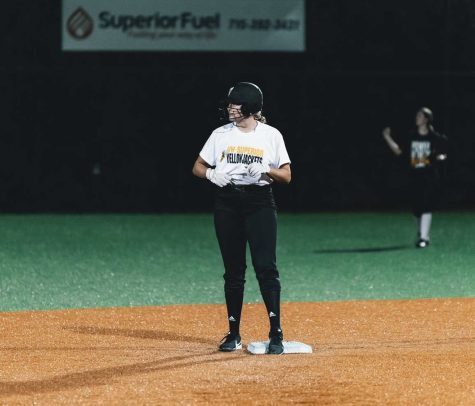 Ellie Macal attends the University of Wisconsin-Superior. Ellie is having a great year so far, despite taking a difficult chemistry class. She says the toughest part about transitioning is being able to make your own decisions. It was very easy for her to make friends, as she is very outgoing and social. The first few days are a little awkward, but within a month things start to click with people. Academics are tough for her right now. The teachers can move fast and it can be hard to understand at times.
"I am taking my gen-eds right now as well so it can also be very boring,"
Ellie will be playing softball at UW-Superior. She is in the off season as of right now but she will be very busy next semester. She has really had to get used to it, but Ellie is really enjoying the college life so far.
Yuexi (Lexi) Licheng  attends the New York Univeristy in Manhattan, in New York City. She loves being in New York City, everything is exciting and there's a lot of things to explore. She was able to attend six shows in two weeks (including Broadway, off-Broadway, and the Metropolitan Opera)  On the other hand, she is experiencing some challenges adjusting to college life. Without the  high school routine (8:45am-3:20pm),  all of her classes are scheduled at different time, so she has to have good time management.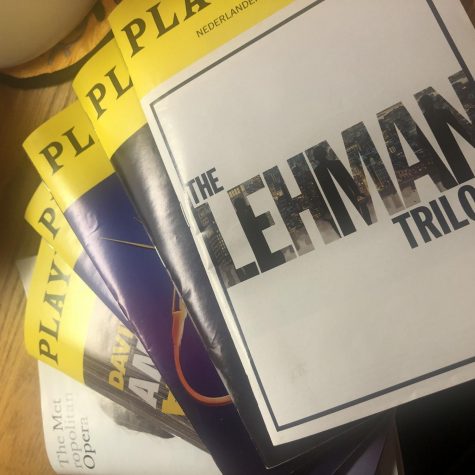 The academics are definitely harder than high school.
"In college, it's no longer you paid the effort, and you get a good grade, instead, sometimes in college, you won't get a super satisfactory grade even though put all efforts in," Lexi said.
Her social life is not too bad. It's not always her focus, but she still made a few friends in the classes and dorm. She is able to hang out with them and explore the city together
"One thing about NYU is that it's a really diverse environment and you get the chance to interact with all kinds of people from everywhere!" Lexi says. Lexi is loving her time at NYU, but still misses Winona sometimes.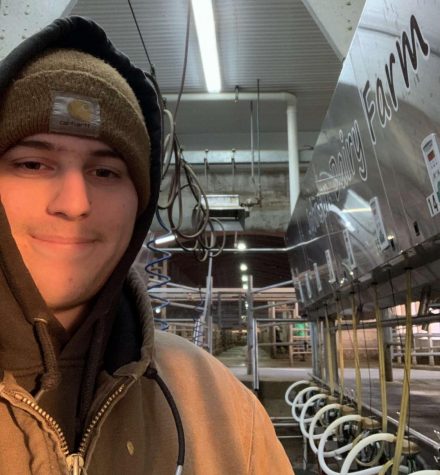 Andrew Ubl goes to Southeast Tech and works at the Johnson Dairy Farm. Some highs that he has had is finally learning things that will help with his future career and stuff that interests him. Despite Covid, he was able to be on the farm whenever needed. One downside of his schedule is not being able to see his family because he is so busy. The hardest thing about the transition from high school to college is making new friendships and bonds with people. He knew some people from Cotter and people from the Winona area.
"Academics are going great, not only because I try to do the best I can in school, but also because I enjoy learning about things that I am interested in."
Southeast Tech handles Covid 19 by requiring masks and also providing Zoom classes for the students that get sick or cannot be in class.  Andrew is enjoying his classes and work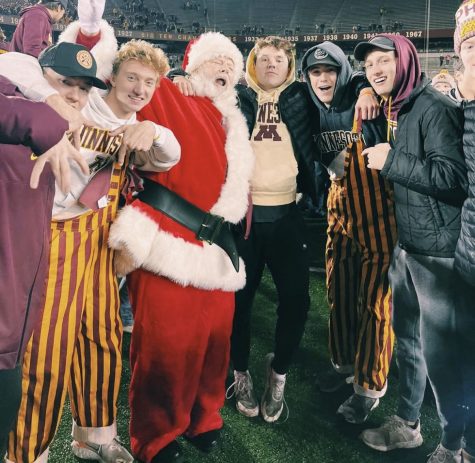 Ian Modjeski attends at University of Minnesota. Some highs that he has had is that he loves the D1 school atmosphere and being surrounded by everyone his age. He enjoys the weekends and going to the football games. During the week, he is very busy with homework and classes. The transition from high school to college was not difficult for him. He just had to get out and try to make new friends.
"Academics are very tough, but if you put effort and time into it, you will do fine."
The University of Minnesota is taking Covid 19 very cautiously. They have a mask mandate and vaccinations are required. He hopes for the mask mandate to end soon. College is a lot of work but fun for Ian.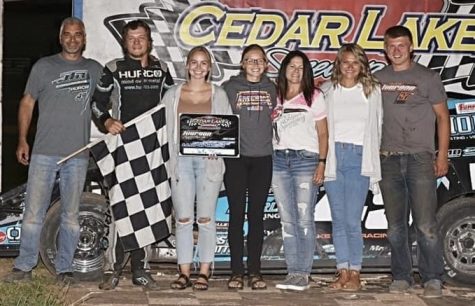 After graduation, Spencer Griffin decided to work. He is enjoying going to work and making money, rather than going to school every day. He gets to travel around the country with Jake Timm Racing and gets to see many new things. His challenges are being tired from work, staying up late, and trying to get stuff done on time. Spencer is working three jobs. He works at his grandparents farm, he does pit crew for Jake Timm, and works at Oak Ridge Fabrication. At all three jobs he works without masks.
"I think that work was a better choice than college. There are so many jobs out there where you can start off making $60,000 a year without going to college. In my case, without going to college I have made $30,000 since graduating high school."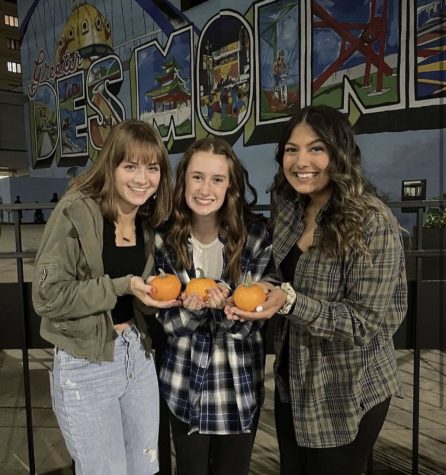 Aubrey Williams attends school at Drake University in Des Moines, Iowa. Some highs have been joining Drake's Mock Trial team, being involved in various clubs, making new friends, and getting to explore Des Moines. Some lows have been getting accustomed to being away from my family and balancing schoolwork with extracurriculars and social life.
"The toughest part of the transition was dealing with loneliness, especially the first few weeks; everything and everyone was new, and getting accustomed to that was difficult and lonely at first."  
Since then it has been easy for her to meet people. Drake especially, had lots of opportunities during their "welcome week" to meet new people. Her roommate and her became great friends, which helped a lot with adjusting. Academics have gone very well for Aubrey. Classes are definitely more rigorous than high school, so learning how to balance the work has been an adjustment, but she really enjoys the classes she takes.
Drake is handling Covid 19 well; they have to wear masks anytime they are indoors (except in our dorm rooms), but almost all classes are in-person and their Covid numbers have been really low all school year. They still have club meetings, extracurriculars and sporting events in-person, so overall, she is very satisfied with how Drake has handled Covid. Aubrey is really enjoying her time at Drake.
So with almost a semester into the college life or "real world" it looks like Cotter's class of 2021 are finding their own paths and Rambling on.
Leave a Comment