Junior high students get scientific at 10th annual fair
 After being delayed due to the "snow week" in late January, the junior high Science Fair was held in the lobby of the John Nett Center on Monday, February 4.
This annual event was once again run by Mrs. Tammy Drazkowski, the 7th and 8th grade science teacher,  who had her students presenting and explaining their procedures and results to judges, parents, grandparents, and other Cotter students and teachers.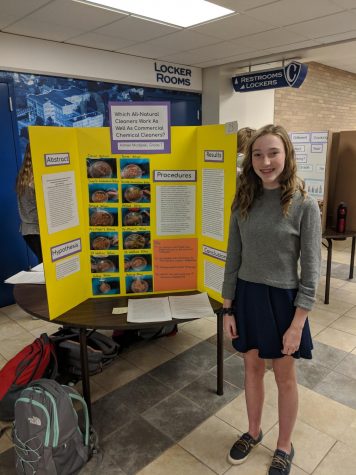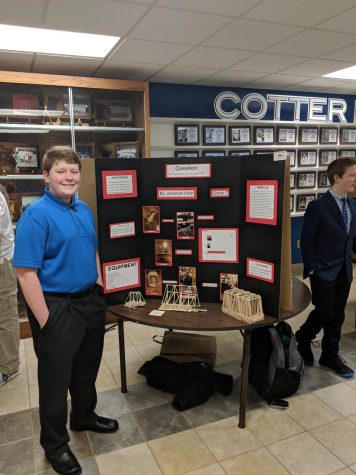 Mrs. Welle judges projects and explained the criteria that determine a good project and presentation. Good presentation skills with a demonstrated knowledge on the subject and a clean board are all essentials for a good score.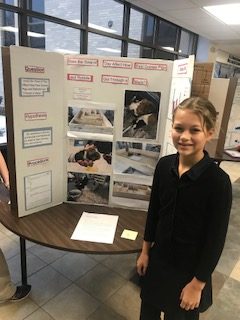 Mr. Eric Paulsen, a Cotter High School STEM teacher, was a judge at the Science Fair.
"What I was looking for as a judge was clean science. Everything supporting the question, whether it is answered or not. Also the students acknowledging their mistakes and changing the direction when it is needed. I also look for symmetry and neatness and great presentation skills!"