Cotter's really distant learners make it through the year
There are distant learners and then there are REALLY distant learners.
Under  COVID-19, many of Cotter's international students  were forced to return to their home countries and go through distance learning. Despite facing  rigorous conditions, they survived and thrived in this unusual year.
Last year, right around the spring break, the COVID-19 burst in a larger scale in the US. Even though at that time, there were only around 50 cases in the state of Minnesota, Cotter Schools administration felt a sense of irregularity, and stopped students from returning back after the spring break.
At the same time, an urgent dorm meeting for all of the staff and students in the dorm was held. As the related regulations were not so strict yet, students were informed to make the choice between either returning back to their home countries immediately, or staying at the dorm and recognizing the potential safety risk as well as the enhanced difficulty to leave the US and go back home in the summer. 
This article focuses on the international students at Cotter who eventually decided to return back to their home countries and employ the strategy of distance learning at home. Their thoughts, actions and mindsets were investigated through a series of interviews to look at their lives during the pandemic.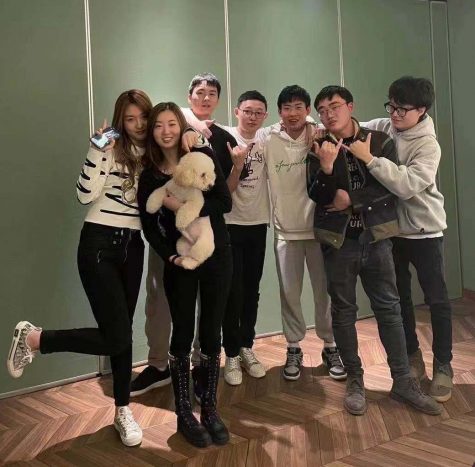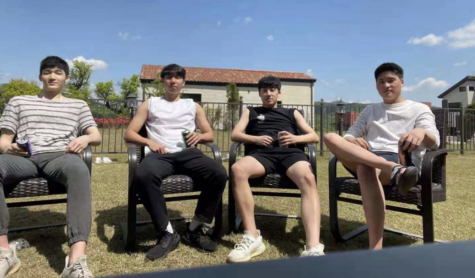 Leaving the Dorm
Leaving the dorm and heading to their home countries was the first challenge that the international students faced under the pressure of the pandemic. 
The message to leave was abrupt and the demand to book a flight back to their home countries was immediate. Students had different reactions towards this experience.
Some students worried about their academic performances and the uncertainty of distance learning, while some of the others peacefully accepted this fact and appreciated the chance of spending more time with their families. 
"Mixed feelings," Cotter senior Dana Pham said, "I was a little sad because I knew I would be separated from the dorm life but also a bit hopeful because I would then meet my friends and family when I am home in Vietnam."
After receiving the messages and booking their flight, the journey back to their home countries was not easy. The main difficulties that the students faced included higher infection chances and difficult international traveling. 
Many students mentioned they were worried about getting infected with the COVID-19 along their journey because the airports and airplanes are crowded places that gather people from everywhere.
Getting enough masks and protection along the way was also a concern, especially given the shortage of medical supplies at the time. Moreover, international trips were harder for the students during that period as students reported the unbearable long time they have to spend on the trip (usually more than 20 hours overall), higher chances for flight delays, the bans for international flight in some countries, and the required quarantine.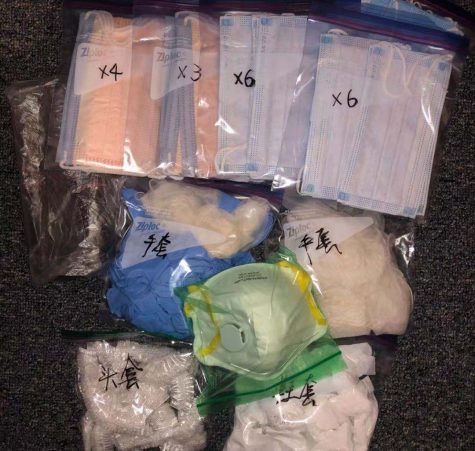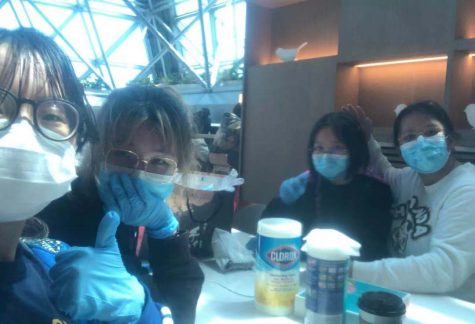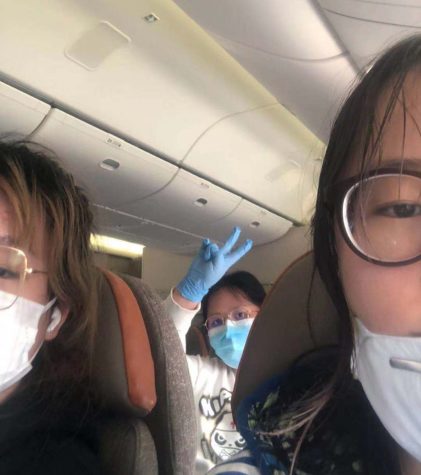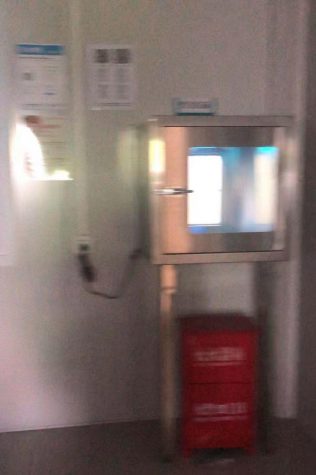 Distance Learning
First after arriving in their home countries, many of them spent 14 days quarantined, often in a hotel room by themselves, where they were not allowed to leave the room.
After finally getting  home after a long journey and quarantine, distant learning brought more challenges for the international students. 
Distance learners have their own concerns about why they were not joining in-person classes. For different reasons, they still choose to use Zoom for attendance and school work. Most stayed in their countries because of concerns about the pandemic to secure their own physical health. From the aspects of protecting themselves from possible infection during the journey, 
"Returning in-person classes was too risky under the threat of the pandemic,"  Cotter senior Henry Kang said.
Distance learning caused some inconvenience for international students. For distance learners who returned to their countries, time differences from CST in the U.S. was quite a challenge.
Many of these students were in Asia, where they faced the situation of taking online classes past midnight most days. Irregular work and rest schedules can easily lead to health problems and fatigue. 
 "My mental health was going down,and my sleeping pattern became unusual because of the time difference. Sometimes I felt a bit overwhelmed but I guess I somehow got into the rhythm of online learning," Dana Pham said.
To cope with evening tiredness, distance learners tried to be active and to be strong and energetic and sleep effectively to deal with the fatigue accumulated through working past midnight.
Moreover, distance learning reduces interaction between students and teachers. Sometimes they are likely to feel some difficulties with school work but it is hard to get it done on time. As a result, distance learning is not as effective as in-person classes. 
"The biggest struggle was that I could not directly interact with teachers; it made me turn assignments late due to lack of understanding them,"  Henry Kang said. 
He also expressed that he tried to increase the connections to teachers by sending emails leaving comments on Google Classroom. These actions did help him a lot with his school work.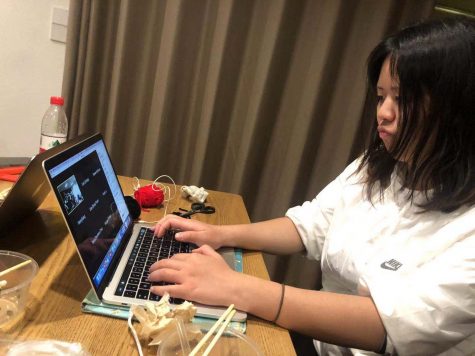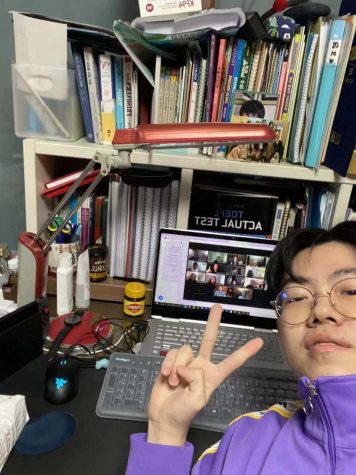 Reviewing over the last year, the pandemic has changed our lives significantly. To distance learners, the pandemic not only affects their study methods but also their living rhythm. As a result of living in their home, they would like to spend their spare time differently from when they were in the dorm. Meeting with friends, sports, cooking are preferable choices to enrich their daily lives. Using spare time wisely and colorfully is one of the critical elements to keep physical and mental health and be energetic, engaging in the study through midnight. 
Distance learners also shared something interesting that happened during their online study that tries to find pleasure amidst suffering. 
"In online classes, now we can talk to each other without letting the teacher know。 But sometimes, the "mute" button could be a big problem. And wifi… is not always the problem for you to skip classes!!! Senior Bao Han said.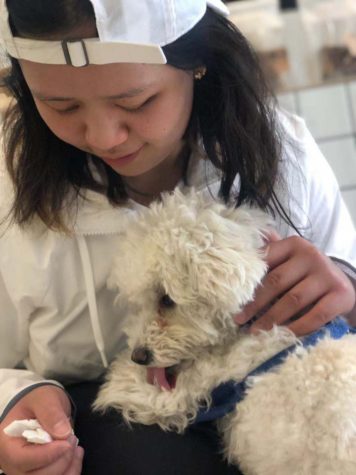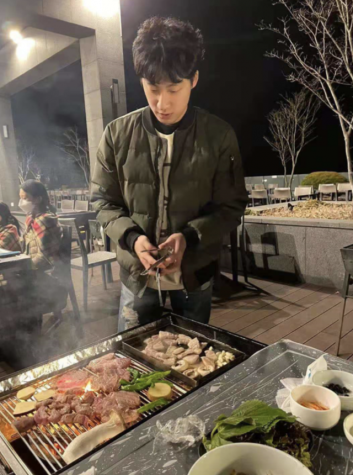 Heading to the Future
No matter how the pandemic has changed the lives of international students, they still look forward to the future with positivity. 
Most of the students plan to pursue higher education in the United States. Bao Han, from Viet Nam and who spent the year in New York, is going to Saint Leo University at Florida majoring in Mathematics and Computer Science. Dana Pham will pursue the pre-dentistry track by majoring in Biochemistry at Purdue University. Henry Kang plans to study at the University of Rhode Island, and hope to pass the Pharm D test in the  future.  Many others will also attend university in the U.S.
The pandemic is indeed a special time for everyone, it brought pain and growth at the same time, as much as the students want to treasure this special period of time in our lives, there are still some regrets that they hold for not being at Cotter this year. 
Missing the opportunity to enjoy the rich activities that Cotter provides is the main regret of the students. 
"I really want to make more friends and join a sports team,"  Nick Le, who only spent one year in Winona, said.
"I really miss not being able to go to school, activities, sport events, volunteering programs, prom, or the end of the year's celebration, " said Bao Han. 
The topic of meeting more people and making more friends in Winona was mentioned again by Henry Kang,. "I regret that I did not make more friends in Winona, even though I made many friends in the dorm I would like to meet teachers I admired, dorm staff, and friends that I will miss for my life," Kang said.
In the end, many students mentioned the inability to physically attend graduation as their main regret. "I am very sorry that I cannot attend the graduation ceremony in person, which will be a lifelong regret for me," Frank Lu, who spent all four years at Cotter, said.
Almost a year and a half has passed since the beginning of the pandemic, many things happened and both the school and students are adjusting to this new pace of life better and better with the progress of time.
The physical distance for the international students does not impede their love for Cotter and the enjoyment of the time spent at Cotter. In the end, let's hear some words that they really want to say to the students and faculty at Cotter. 
"Stay safe and good luck on your college journey." –Nick Le.
''It was nice to meet you guys and thanks for making my four years of high school in the U.S. so special." —Henry Kang.
"You're all celebrities to me. I wish to see you all again in the next 4-6 years!" —Bao Han
One thing is for sure, this group definitely needs a real reunion sometime in the  future, without masks.
Leave a Comment