A girl's job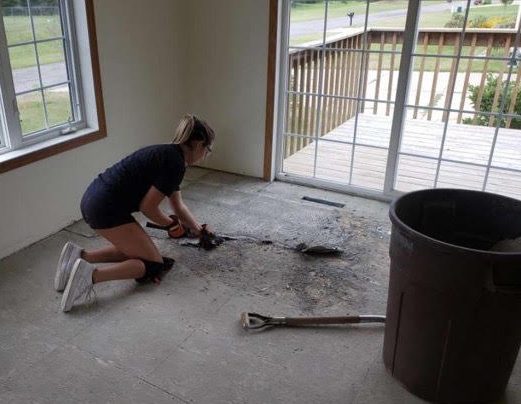 Over the Summer, I had the opportunity to work with my Dad on a lot of hands on projects, consisting of demolition work, site surveys, and window replacements, estimates, and other jobs.
It was a great learning experience for me as I was able to see what a day in the life was like for him when he was not at his business working on other projects. I really enjoyed learning how to accomplish day-to-day tasks that not everyone knows a lot about. Not a lot of girls like to get their hands dirty and work on remodeling and demolition work but I found it to be a great time and getting to spend a lot of time with my Dad during the process.
I learned what it was like connecting with a customer, going to their house to write up a window estimate and measure the window and where it was going to be installed. The fun part, replacing the window and getting to watch all of your hard work pay off in the end and a happy customer.
I was also able to take a few trips across the country to Arizona, California, Nevada, and many more to help my Dad with site surveys and inspecting the building that these businesses were going to be moving into. I learned what the process was for going to get a building permit and the hassles that go with that and overall everything that has to be inspected before you are able to start laying the foundation.
Not everyone would expect a 17 year old girl to want to be involved on hands on projects like these, but I believe it was a great experience for learning what it takes to build a house and installing windows and demolition work.
Getting your hands dirty in the process was a lot of fun and I can not wait to do more projects like these in the upcoming future.
Leave a Comment